There are a lot of different steps and work that go into making a great home brew beer — from the boil, to mash temps, the chill, and more. What is often over-looked is the fermenting process and the effect it has on the final outcome of your beer. A conical fermenter can up your game when it comes to your home brews.
Keep reading to learn about some of the best conical fermenters currently on the market.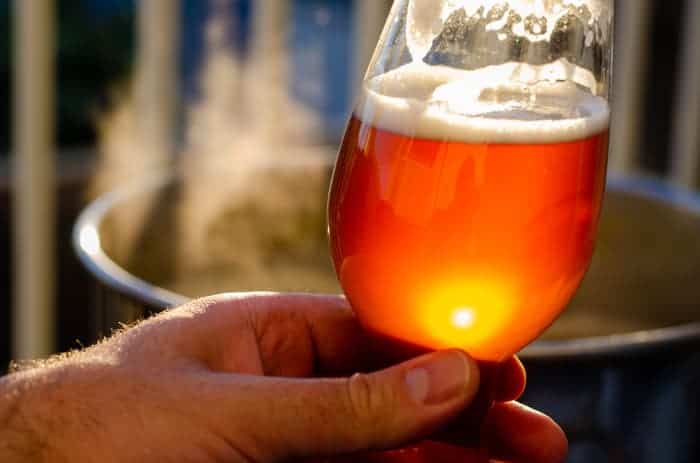 A Conical Fermenter.
The fermenting process is critical in producing a successful homebrew.
A conical fermenter can help you achieve the quality you want in your home brews. Things have come a long way with the advancements of fermenters and the conical shape makes the fermenting process better.
With a conical fermenter, disposing of trub and yeast is no longer a hassle. Cleaning and sanitizing is smooth and simple, allowing you to spend less time cleaning and more time brewing.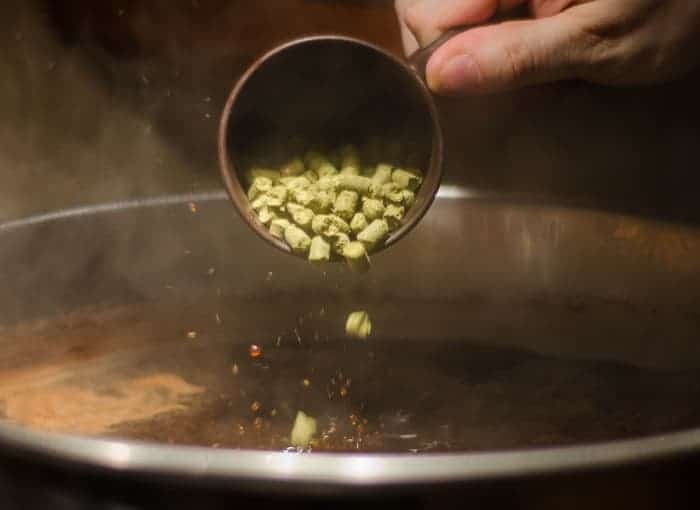 What are Conical Fermenters?
Conical fermenters are exactly what they sound like — fermenters shaped like a cone.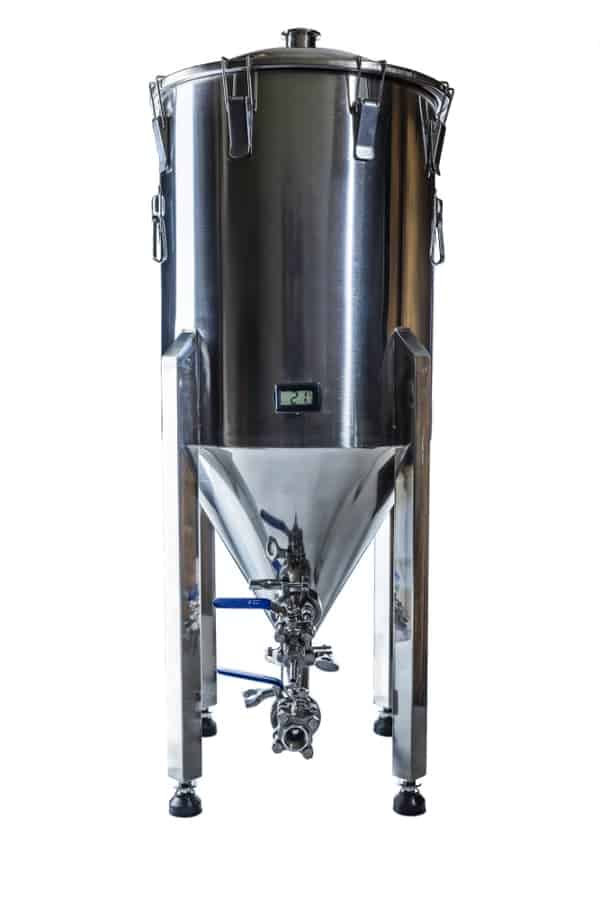 These uniquely shaped fermenters have many different benefits.
Conical fermenters are temperature controlled.
Many conical fermenters come with adjustable legs to set the desired height.
Lids are gasket clap down, allowing the brew to be completely air-tight to properly ferment.
Conical fermenters typically come with a tri-clamp port at the top so you can open it up to make adjustments to the brew without overly exposing it to the air.
Conical fermenters also have a pressure transfer feature. This allows you to use the dump valve without risk of oxidizing the brew.
They typically come with a sample port, which eliminates the use of a siphon and uses gravity to allow samples to exit the chamber.
Most conical fermenters allow you to not only heat up, but also cool down the temperature. This allows you ultimate control over the fermenting temperature.
Tacking arms optimize the amount of beer you can pull without having any yeast in it and dump valves allow you to empty out the yeast.
The fermenter's conical shape reduces the surface area of dead or dormant yeast that comes into contact with the beer during the fermentation process, giving the finished beer a better taste.
These fermenters are often made of stainless steel but some models come in HDPE food grade plastic — both of these are durable and, unlike glass carboys, aren't likely to break if dropped when they're empty.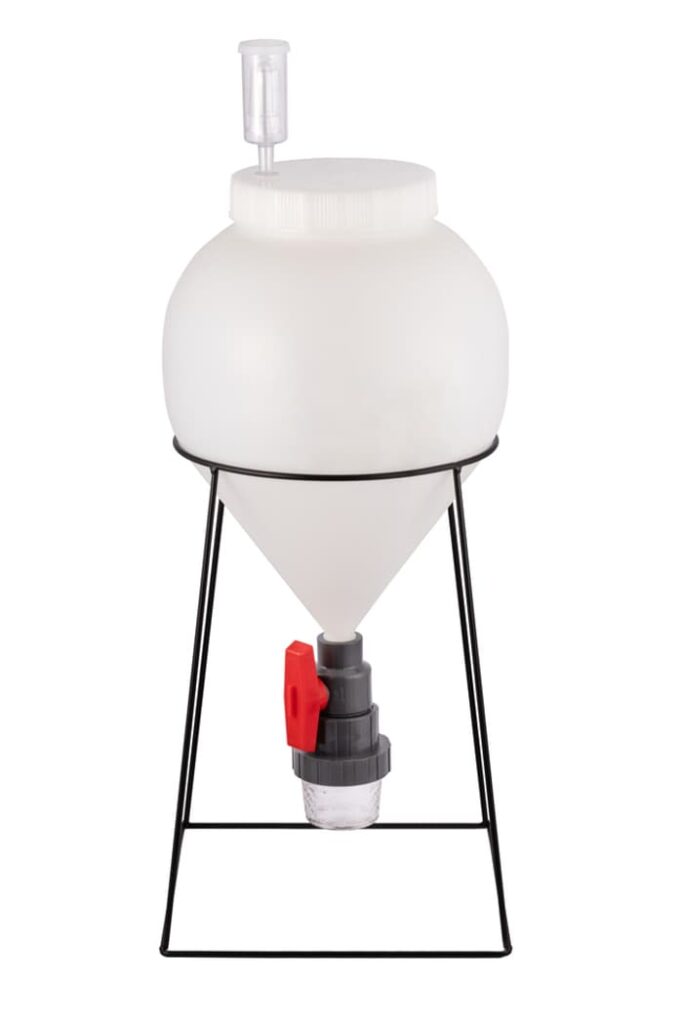 What are the Best Conical Fermenters?
We'll now go over the top nine conical fermenters currently on the market, starting with less expensive, simpler ones and moving up to the more expensive, complicated models.
1. BrewDemon Conical Fermenter.
BrewDemon has come out with one of the best conical fermenters around. Because of its size, it's a convenient fermenter for using inside the house. Holding up to two and a half gallons, this tall and smooth fermenter makes it very easy to transfer the brew into bottles. This compact, easy-to-use fermenter is great for home brewing.
2. FastFerment Conical Fermenter.
This fermenter's ratings are high, making it one of the best options out there. The FastFerment is able to hold almost eight gallons. The design is made to reduce oxygen exposure which is ideally what you look for in a fermenter in order to brew fresh beer every time. Being able to mount to the wall and having a simple design this fermenter is user friendly and brings quality beer whenever it is used. This is a great fermenter for beginner brewers. 
3. Fermzilla Conical Fermenter.
This fermenter is made by the creators of the Fermentasaurus, a favorite conical fermenter in the home brewing market. The Fermzilla is an improvement upon the Fermentasaurus after the company received feedback from brewers about some of the issues they were having with the original design. The Fermzilla resolves two main issues — the size of the tank opening on the top being too small to allow for hand-cleaning inside and a too-small butterfly valve at the bottom.
This fermenter is made from the same PET (Polyethylene Terephthalate) as the original and holds up to a five gallon brew, making it great choice for home batches. With the larger 4.75″ opening on the top, tank cleaning is much easier and makes for safer brewing. The 3″ dump valve on the bottom means no more clogs from trub or yeast. The Fermzilla is a great option for those who want pressure transfers without the cost of a stainless fermenter.
4. Catalyst Fermentation System.
If the goal is aiming to have the freshest brew on the block, then this is the fermenter to choose. This fermenter holds six and a half gallons of liquid. The Catalyst's material is Tritan, giving it optimal safety as well as quality use. This material is food-safe and BPA-free. The Catalyst has trub traps giving its user a smooth removal of the yeast and trub. This fermenter is great for brewers of all levels. 
5. Ss BrewTech Brew Bucket Fermenter.
The Brew Bucket is very similar to BrewTech's Chronical BME fermenter. There are minor differences but the Brew Bucket has the same stainless steel design to prevent oxidization. This fermenter holds seven gallons of brew and has an adjustable racking arm. This is a great choice for home brewers who want to brew larger batches, but still want to be practical when it comes to size and price. Although this is a quality fermenter, it is much simpler than its sister product, the Chronical BME, and is recommended for beginner brewers. 
6. Ss BrewTech Chronical Fermenter Brewmaster Edition.
This is the master of fermenters. With temperature control and pressure transfer systems, this product optimizes the freshness and quality of the brew. Holding seven gallons of liquid, this fermenter allows you to not only brew quality, but also quantity. This is the fermenter for dedicated brewers. Its stainless steel design and latched lid prevents oxidization, allowing the brew to be fresh and flavorful.
You should know that this is a more advanced fermenter. Beginners can get the hang of it if they really try, but it's definitely not the fermenter someone would purchase if they have never brewed before and are just trying it out. 
The Blichmann comes in many different sizes from seven gallons all the way up to a whooping forty-two gallons. This stainless steel conical fermenter is one hundred percent leak free, and is ideal for preventing oxidization. Having temperature control throughout the entire fermenter, it allows you to cool down the brew rapidly. The dump valve allows for easy removal of yeast and trub. It also has a taster valve permitting you to sample your brew to determine if it's ready or not.
This fermenter is meant for more experienced brewers and is one of the top quality home brewing fermenters on the market.
8. Spike Brewing CF5 Conical Unitank
This 7 gallon fermenter gets a lot of love in online home brewing forums and it's THE fermenter many home brewers aspire to own some day. The CF5 can be used for pressure transfers (15 psi working pressure) and can also be used as a brite tank. Its stainless design features a lid that is completely removable for cleaning, etched volume markings, a 4″ TC modular top port, and a 2″ TC bottom dump with butterfly valves for easy trub and yeast removal. The new TC100 Temp Control System means being able to set and maintain your fermentation temperatures exactly where you want them, regardless of where your fermenter is located (garage, basement, wherever).
9. BrewBuilt X1 Uni Conical Fermenter.
This seven gallon stainless steel fermenter features a butterfly dump valve, an extra large 2″ bottom port, a mirror-polish finish inside that allows the yeast to easily collect on the bottom. The big advantage to the BrewBuilt X1 is the four-leg reinforced base foundation — this design makes for a stable fermenter and eliminates the need for an additional bracing shelf. This fermenter even comes with specially engineered handles to allow you and a helper to safely lift and move your full fermenter, if needed. The BreweBuilt X1 is a fermenter you'll love showing off.
Picking the Right Fermenter
These fermenters are all great. They have different features that optimize the brewing process for producing a quality brew. None of the fermenters in this list are a bad choice and deciding which one is right for you comes down to your technique and method.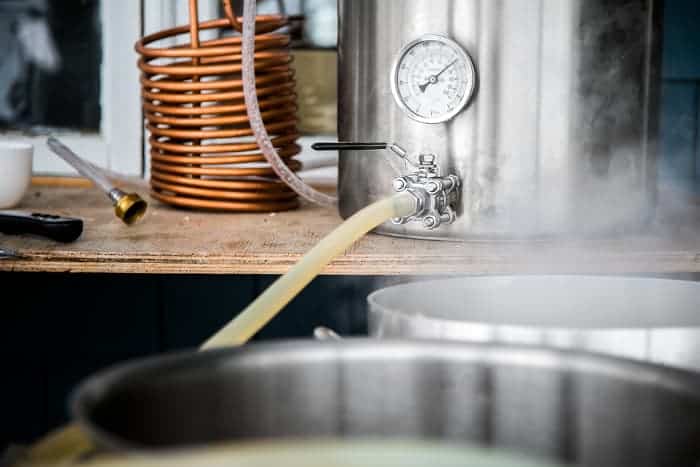 Ask yourself the following questions:
How much space do I have?
How much do I want to brew?
What optimizing quality?
How much work am I willing to do?
Knowing the answers to these questions will help you choose the fermenter that best meets your home brewing needs.
Final Thoughts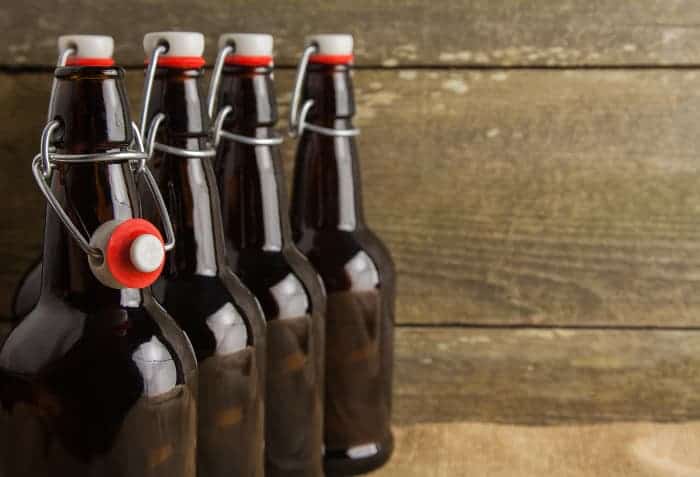 Conical fermenters were once only available to commercial brewers, but now they're an option for your home brew system. The big advantages over traditional fermenters are 1) how easy conical fermenters are to clean and 2) how their design minimizes the risk of exposing your brew to oxidation during the fermenting process. You can start with a budget-friendly model if you're new to home brewing or want to see if a conical fermenter meets your needs and expectations. If you're more of a brewmaster, there are models with bells and whistles and sleek design features that will have you showing off your home brewing setup.
If we missed a really great conical fermenter that should be on this list, let us know about it in the comments section below! To read up on other home brewing equipment, visit this link for our other blog posts.