If you're thirsty for American-style hybrid brews, try a pint of California common beer. Also known as the steam beer, this hybrid beer style is one of the few uniquely American in origin.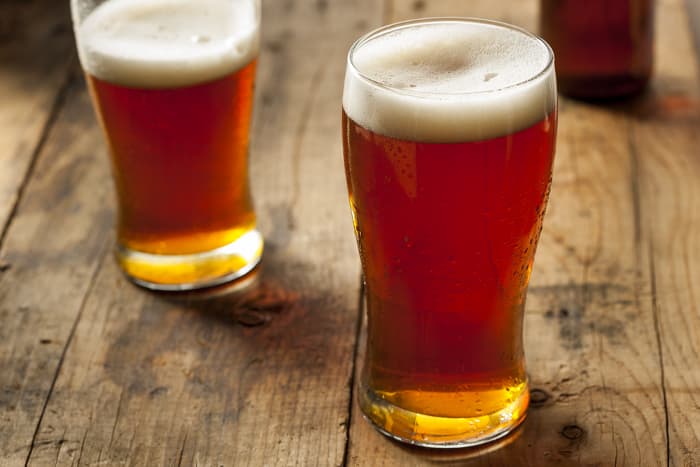 But what makes this beautiful amber-colored brew so different from the many other beer styles around the world?
Read on to learn about the history of the California common and find out what you can expect from this classic.
What Exactly is a California Common Beer?
The California Common beer is a hybrid style of beer brewed with a special strain of lager yeasts and then fermented at ale temperatures.
It has all the characteristics of rustic-traditional American beer styles. It is a light, fruity beer with a firm, grainy maltiness and toasty, caramel character.
Let's go back and trace the origin of this classic American brew.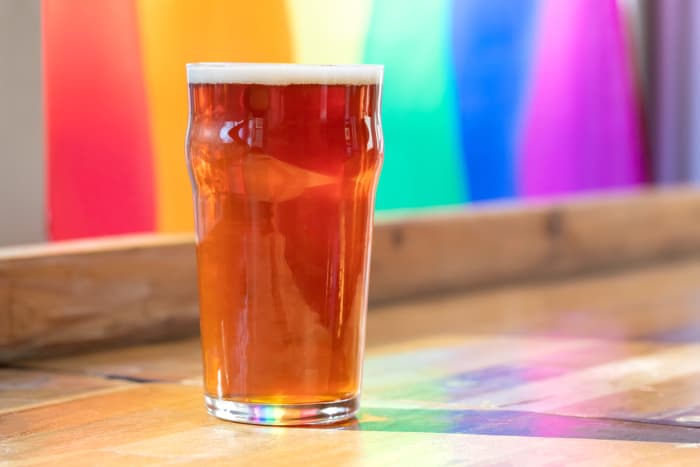 Origin of The California Common Beer
San Francisco's Anchor Brewing Company popularized the California common beer under their trademark of steam beer.
However, the method of brewing dates back to the late 1800s. Lack of refrigeration and the California Gold Rush of 1849 were two events that fueled the creation of the California common.
Since refrigeration was not accessible to many, brewers used large shallow open fermenters (or coolships) to cool down the beer. Then, with the influx of migrants to California, growth was inevitable.
Characteristics of a California Common Beer
Two key elements unique to the California common beer are the non-citrusy hops and lager yeasts. When you experiment with these, the brew's character profile changes drastically.
Flavor And Aroma
The complex flavor profile and aroma of the California common have characteristics of toasted malt and caramel flavor. The hop flavor is low to medium-low and hints of woody, rustic, herbal, or minty qualities. This is mainly because of the Northern Brewer hops used.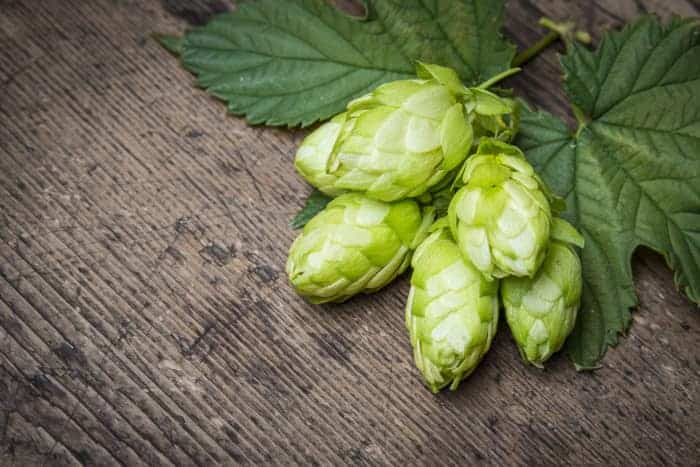 A California Common beer has a low to medium-low aroma of fruity esters. It has a medium to medium-high perceived bitterness with a rating between 35 and 45 International Bitterness Units (IBU). It contrasts perfectly with a moderate malty sweetness.
Feeling Inside The Mouth
This brew has a medium-bodied drying sensation and a fuller mouthfeel. It has medium to high carbonation and a short finish.
Color
California commons have a light amber to medium amber beer color and appear clear. They have medium to fast-rising bubbles with an off-white head and good head retention.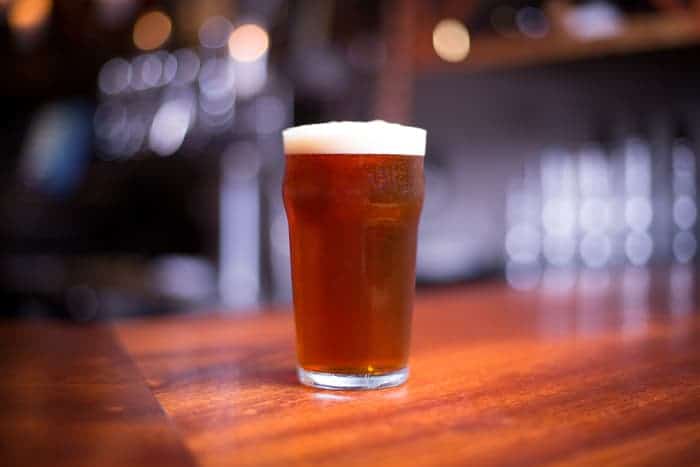 Alcohol Content
A California Common beer has an alcohol by volume (ABV) or alcohol content between 4.5% and 5.7%. The alcohol is barely detectable to very mild.
Food Items That Complement California Common Beer
There are plenty of food items that pair wonderfully with a cold temperature California common beer. Try some of these listed below:
Feta
Grilled Pork Dishes
Roast Chicken
Pizza
Pork Loin
Pepper Jack Cheese
Sharp Cheddar
Cajun Spices
BBQ
Mexican food
Thai food
Bread Pudding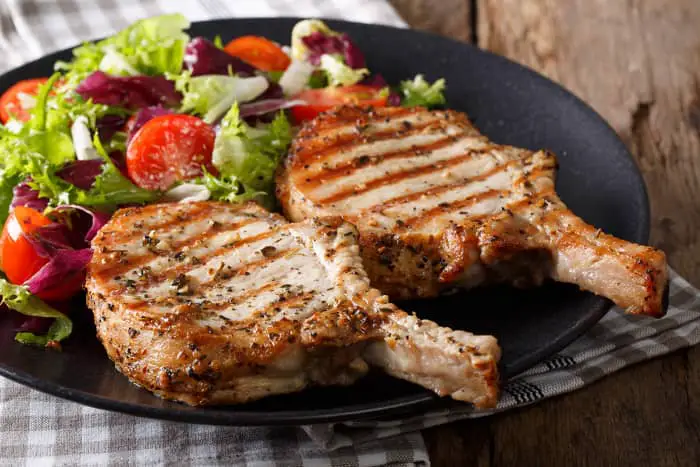 Can I Brew my Own California Common Beer at Home?
Yes, you can brew your own version of this indigenous American beer following a recipe for amber or pale ale. Or you could go for the recipe of the original steam beer from Anchor Brewery.
One ingredient that's core to this brew is the lager yeast strain, so you will need to source this ingredient.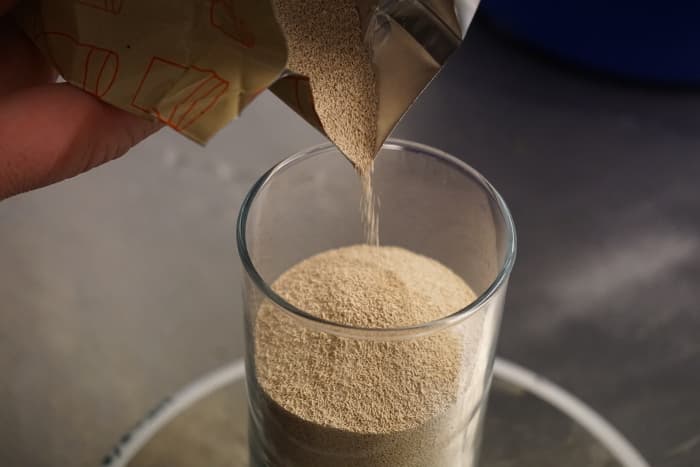 Don't use citrusy or fruity hops, as they alter the core character of the drink.
10 Best California Common Beer Making Companies
1. Anchor Steam Beer, Anchor Brewing Company
Anchor Steam Beer has to be at the top of the list of must-try California commons—it is the original brew, after all!
Dive into this handcrafted beer if you're into creamy heads, pale and caramel malt aroma, and rich, distinct flavors. The ABV on this brew is 4.9%, while the IBU is 33.
2. Dorothy's New World Lager, Toppling Goliath Brewing Company
The flagship Dorothy's New World Lager is the perfect choice for an easy-going and clean finish that features Cascade hops.
Try this one if American Lagers with intense flavors are your style. It has an ABV of 5% and an IBU of 11.
3. Columbia Common, Widmer Brothers Brewing Company
This Columbia Common beer is brewed using California hops. It is clean and mild with a floral and spicy flavor profile. It has an ABV of 4.77%.
Check out when it is available on the official Widmer Brothers Brewing Company website.
4. East Coast Common Lager, Smuttynose Brewing Company
The East Coast Common Lager is a seasonal American lager-style brew for those with an appetite for hoppy flavor.
Unfortunately, this one is retired from the Smuttynose Brewing Company's lineup.
5. Steam Engine Lager, Steamworks Brewing Co.
Available year-round, the Steam Engine Lager is a house beer brewed in the style of the California common. It has an ABV of 5.6% and an IBU rating of 22.
The brew is the perfect go-to beer for lovers of residual malt sweetness and smooth, dry finish.
6. District Common, Atlas Brew Works
Brewed using Saaz hops, the District Common is the brew to go for if you're into crisp lager-style beers. This West Coast drink provides a good balance of fruity ale notes and crisp lager character. It is an easy and refreshing beer paired best with roast pork medallions or locally harvested oysters.
It has an ABV of 5.1% and an IBU rating of 20.
7. Derecho, Port City Brewing
The Derecho from Port City Brewing is a limited release draft-only Lager born out of the Derecho storm. It features dry-hopping using Centennial hops. The ABV on this brew is 4.8%.
Follow Port City Brewing to order this beer as it becomes available.
8. Element 115, St. Paul Brewing
This unique lager-style beer got its name from an undiscovered element on the periodic table. It has an ABV of 5.5%. It tastes of lightly-toasted malts and fruity hoppiness; it is very well balanced and smooth at the same time.
Keep an eye on St. Paul Brewing's homepage for updates on this excellent brew.
9. Catahoula Common, Gnarly Barley Brewing Company
Named after the state dog of Louisiana, the Catahoula Common is a Lager-style beer. It has an ABV of 5% and features Cascade hops. The body is a light thirst-quenching solution with a crisp finish.
The brew has a bitterness rating of 22. It is a must-try for those looking for a delicious and refreshing summer beer.
10. Skjálfti, Ölvisholt Brugghús
You don't need to be able to pronounce Skjálfti to order a pint of this California common lager. It has a great malt character that contrasts nicely with its bitterness. Its aroma is rich and fruity. The ABV on this brew is 4.7%.
If you are looking for an easy lager that's bending towards a sweet malt character, then this is the one you must try!
Wrapping Up the California Common Beer
With its strong American roots and rustic characteristics, the California common is undoubtedly the perfect late summer or fall pint. It is a truly American brew, considering how it developed from innovative brewing methods developed over a century ago.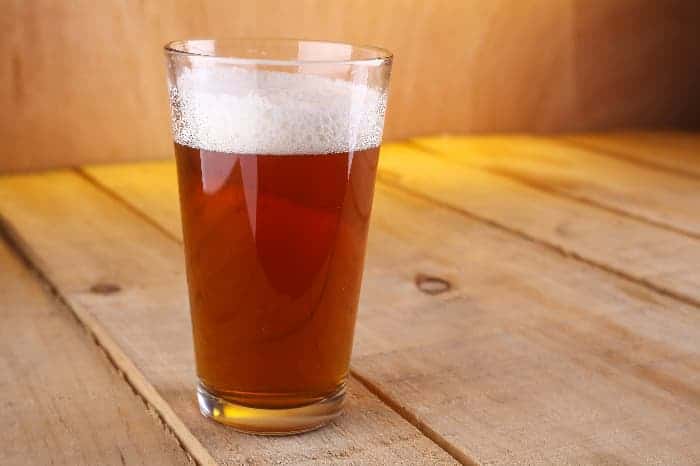 If reading about this brew has you interested in trying out other American-origin beers, then the blond ale should be on your list!