I love going out to a craft beer bar and having a couple pints of delicious beer on draft. Maybe shooting some pool and playing some dart with friends. I have always thought about building my own bar and hang out at my own home but I have never had the money or the motivation to follow through with it. Well Mathew Klein a good friend of mine decided to build what most of us only dream of. To build a tavern, right in his own backyard.
The Tavern Comes To Life
When he relocated to a new house a few years ago, he had a small workout room in a small building in the backyard. He started by extending the frame and foundation to accommodate his grand plans to turn it into his own tavern complete with a bar with 8 taps, pool table, dart board, karaoke, TV, and massive beer bottle collection. With the help of his father and grandfather they set out to build the ultimate man cave right in his backyard.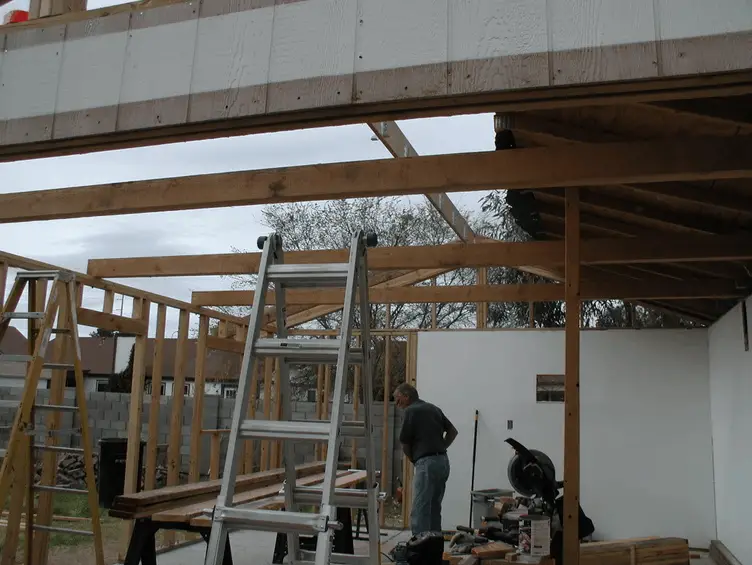 They decided that as well as adding six feet to the width of the existing building that they would add in a vaulted ceiling. The ceiling was covered in the same dark rustic wood that soon also covered the L-shaped bar, walls and floor of the tavern. Rustic lighting gives the bar a dark, cool feeling that is great escapes from the hot Arizona weather. I have even caught him using his tavern as an extra-large fermentation room for his many home brews.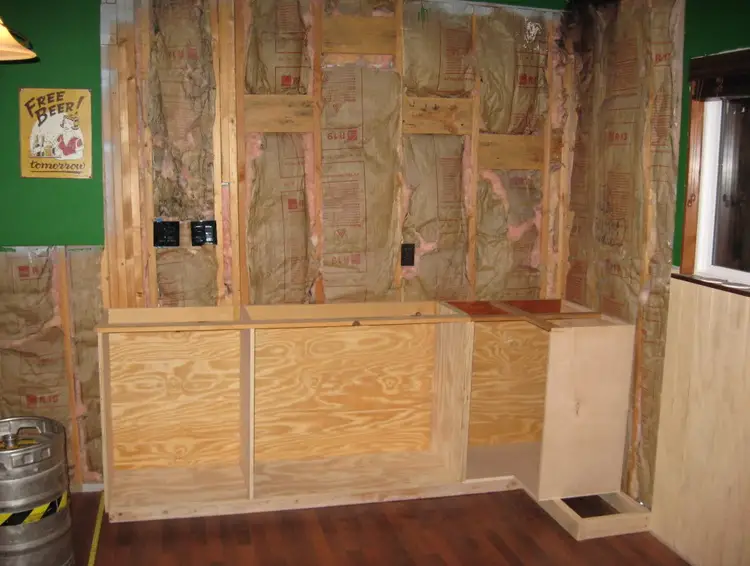 After the bulk of the construction on the building was completed he began to focus on the really fun part, the bar and serving area. A temperature controlled freezer keg system was installed giving him the ability to have 4 beers on tap. This system was recently upgraded to accommodate up to eight Cornelius kegs for
home brew events and parties. Running water, nitro setup, mini fridge, glass ware, and many other decorative elements and the tavern was really starting to resemble the old English bar he had set out to emulate. Taking over seven years and still going, the bar has been a labor of love for Matt. Constantly tweaking and adding things for more functionality and character.
Even after all this time he says the bar is only 95% complete. I assume he will be adding and changing the bar for years to come to make it exactly how he likes it. But as it stands, it is a marvel to look at, and even better is being able to go hang out at your friends own private bar, shoot some beer and embarrass yourself on the karaoke machine. He's even a pretty good bar tender if you can believe it. He only asks that bring over some of your own homebrew to share with everyone every once and a while.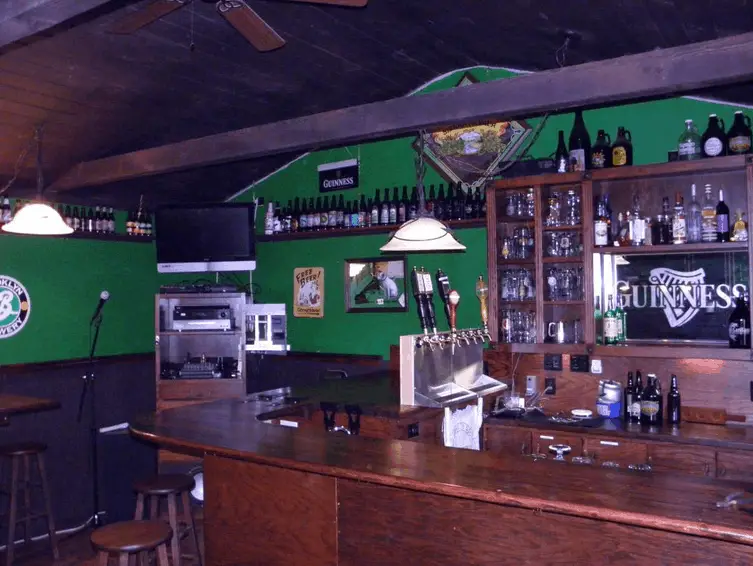 ')}