Famous for its strong ales, Belgium has a rich brewing history that is closely associated with its catholic monasteries. Although only a few monastic orders are actively brewing today, many beer styles have been influenced by that heritage.
Continue reading for everything you need to know about the Belgian Tripel!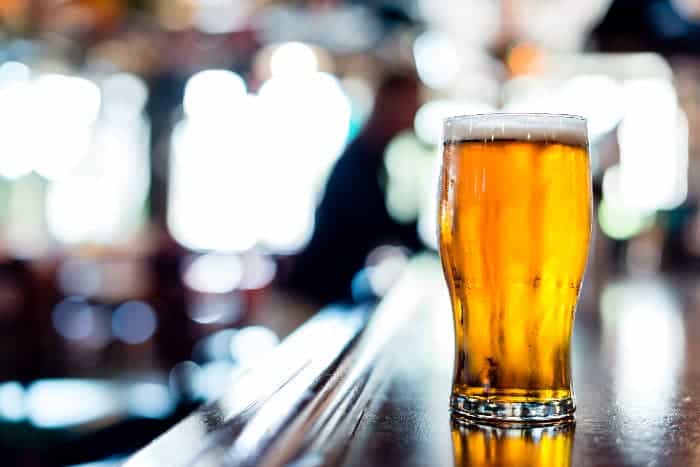 A Word on Belgian Beer Words
Because of the monastic, particularly Trappist, origins of Belgian beers, their names tend to rely heavily on religious themes. "Trappist" is a protected appellation, meaning that a brewery can only use it if the beer was actually brewed in a Trappist monastery by Trappist monks.
Because of this name protection, brewers of Belgian beers tend to use names closely associated with the Trappists so as to allude to that heritage. So you'll see "monastic" beer, or "abbey ale" used frequently. These terms simply refer to styles of beer that were inspired or influenced by religious breweries. But just to complicate matters a bit, some religious orders license their name for use with some beers.
Without getting too bogged down in nomenclature, we can say for certain that "monastic" beers share a few things in common: they tend to be yeast-forward, top-fermented beers that are highly carbonated and produce a complex mixture of aromas combining fruity esters and distinctive spicy notes.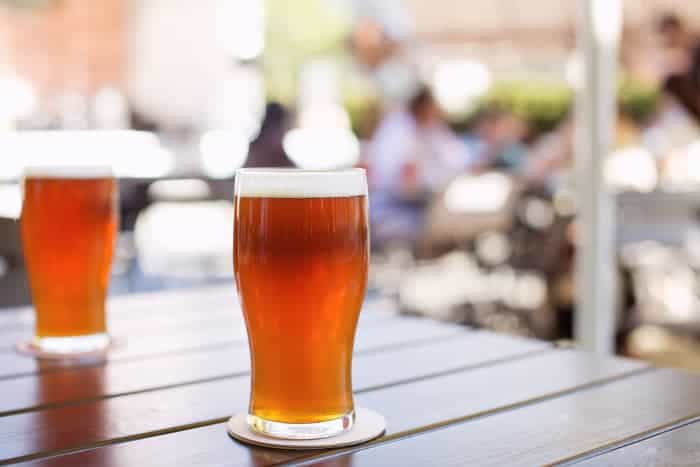 What is a Belgian Tripel?
First brewed in Westmalle in the early 1930s, the Tripel is a relatively young addition to the Belgian beer pantheon. As pale beers gained popularity in Europe in the early twentieth century, a man named Hendrik Verlinded began developing a strong ale that he thought could compete in the pale-beer arena. Although he wasn't a member of a religious order his beer, the Witkap Pater Tripel, was marketed under a Trappist name.
A Belgian Tripel is a strong pale ale that is slightly spicy and fruity with a rounded malt flavor. One of the Tripel's distinctive features is that it is a very drinkable beer despite its high alcohol content, which typically ranges from 7.5% to 9.5% but can be as high as 12%.
The Tripel's appearance can range from pale yellow to amber, almost coppery color, usually with good clarity. The head is creamy and dense and often results in the distinctive "Belgian lace" (circles of foam that remain on the glass as the beer is consumed).
Like all "monastic" beers, a Belgian Tripel is top-fermented. The high level of carbonation comes from bottle conditioning, which means that the beer is "re-fermented" in the bottle using adjunct sugars. It's these sugars that account for the crisp taste and the subtlety of the alcohol's presence. Characteristic ingredients are pilsner malt, continental hops, and Belgian yeast strains.
The fruit and spice aromas in a Tripel come from the yeast and the fermentation process which really drive the flavor profile. As a result, yeast selection and fermentation temperature are very important considerations in brewing a Tripel.
The Belgian Tripel is not a hop-forward beer and is only mildly bitter (ranging between 20 and 40 IBUs), so hop selection is less important than yeast choice, though Saaz hops are the most commonly used.
Traditionally, most Belgian ales are served in a tulip-shaped glass because the flared lip and rounded body are designed to help the aroma and flavor stand out by promoting the head.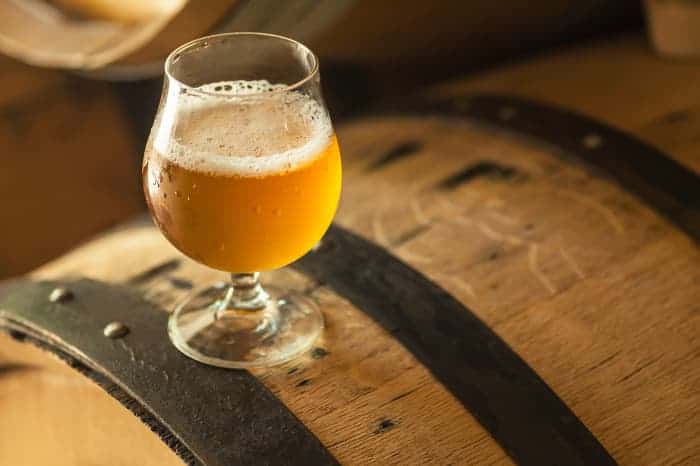 A Selection of some the World's Best Belgian Tripels
Although brewing a classic Belgian Tripel requires precise fermentation control and leaves little margin for error, there is still room for experimentation with well-considered ingredient choices. These are some of the most highly-praised Tripels being commercially produced today.
Westmalle Tripel
Trappist Westmalle Brewery – Westmalle, Belgium
Trappist Westmalle is the second-largest Trappist brewery in Belgium. Its monks began brewing there in 1836, and the Westmalle Tripel remains the archetype of this style.
Golden yellow with a thick white head, Westmalle's Tripel features banana notes from the yeast along with spicy notes of clove and pepper. There is almost no taste of the 9.5% alcohol.

Chimay Tripel (White Cap),
Abbaye de Scourmont – Chimay, Chimay, Belgium
Chimay is a Trappist brewery, which makes this is a genuine Trappist beer. Chimay White Cap is perhaps the best-known and most widely distributed Belgian Tripel in the world.
Featuring Cara Munchen malts, Galena hops, and Chimay's proprietary yeast, it is a slightly hazy golden color with a sweet aroma reminiscent of raisins. It has a relatively moderate 8% alcohol content.
Golden Monkey Belgian-Style Tripel
Victory Brewing Company – Downingtown, PA.
Brewed with pilsner malt, tettnang hops, and Belgian yeast, Golden Monkey weighs in at 9.5% ABV and 25 IBUs. The aroma has hints of banana and clove and it has a nice, dry finish.
Tripel Ale
Allagash Brewing Company, Portland, Maine
Because Allagash's focus has long been on Belgian styles, it's not surprising that they produce one of America's best Tripel Ales. Golden colored with an aroma of honey and banana blended with the spiciness of cloves, this is a yeast-forward ale that is very dry and drinkable even at 9% alcohol content.
Fin du Monde
Unibroue, Chambly, Canada
Quebec has been a vibrant center of the craft beer movement since its early days, and Unibroue in particular has long been focused on producing Belgian-style ales. Fin du Monde is one of the most celebrated Tripels in the world, and it features the classic blend of fruitiness and spice and a dry finish.
Trappist Achel 8° Blond
Achel Brewery, Hamont-Achel, Belgium
Producing only two beers, Achel is the smallest trappest brewery in Belgium. Their 8° Blond is a nicely balanced classic Belgian Tripel with all of the traditional hallmarks combined with a bit more hoppiness than other brands.
Unholy
Coppertail Brewing Company, Tampa, Florida
Coppertail uses a combination of Belgian yeast and American hops in what they call a "Belgo-American" Tripel. The level of hoppiness in their Unholy beer approaches IPA levels, yet without overwhelming the complex aromas provided by the yeast.
Are There Belgian Singles and Doubles, Too?
Yes, and even a Quadrupel, or "Belgian Quad!" But the designations are more complicated than you may think.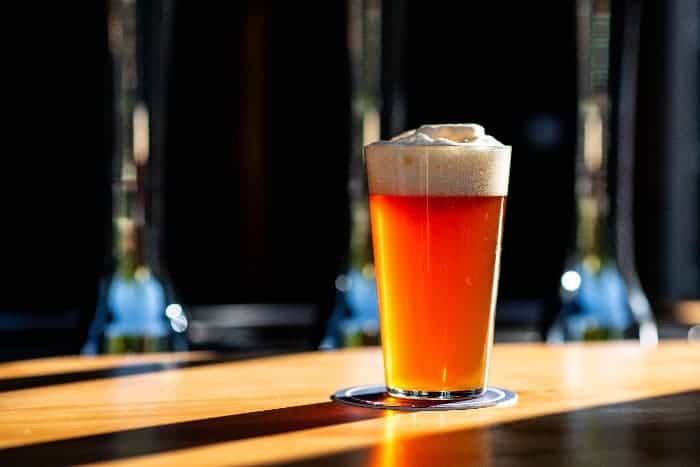 From singel to dubbel to tripel, nothing is mathematically doubled or tripled, exactly. But there is a general increase in alcohol strength; a dubbel is stronger than a singel, a triple is stronger than a double. The Belgian Quadrupel was first brewed in 1991 in the Netherlands and is a dark, malty strong ale with a robust ABV ranging from 10% to 12%. It can have a flavor that is similar to wine.
The Belgian Singel
Once brewed for monks to drink on a daily basis, singels are relatively uncommon today. Traditionally, these are the lower-alcohol beers, and true to tradition they are often called "monk's beer" or "brother's beer." Singles are is generally a pale, slightly bitter, lower-alcohol table beer.
The Dubbel
Dubbels are traditionally made with caramelized beet sugar, and they are reddish-brown in color, ranging from 6.5% to 7.6%. The dubbel has origins in the strong, dark beers produced in Westmalle in the early 20th century
Food Pairings.
Because Belgian Tripels feature a balance of fruity and spicy flavors that are not overwhelmed by the high alcohol content, they are a versatile complement to many types of food flavors. Tripels pair especially well with seafood such as scallops or white fish prepared with lemon. Ham, sausage, or a charcuterie plate would also be an excellent accompaniment to a Tripel. And finally, all Trappist beer generally pairs well with chocolate.
Conclusion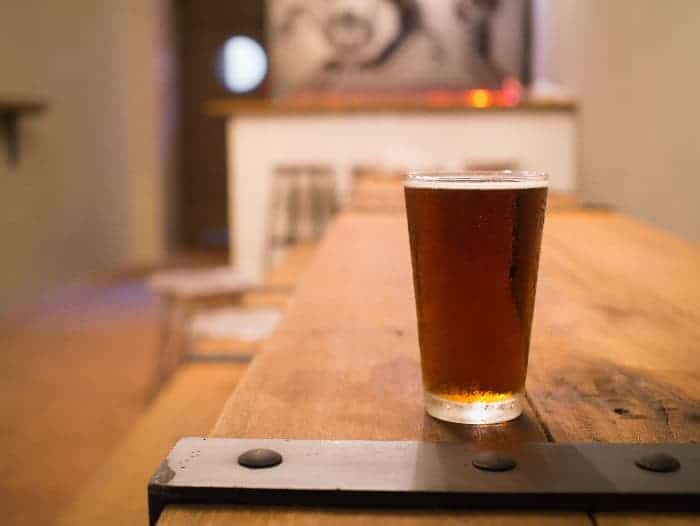 With so many breweries producing outstanding versions of the Belgian Tripel throughout the world, there are abundant opportunities to try this light, complex, and flavorful beer. Enjoy the bright, dry finish and savor the connection to a rich European brewing tradition.
Are you a fan of Belgian Tripel beer? Is there one that people should know about? Have you ever brewed your own Belgian Tripel at home? If the answer to any of these questions is "yes," leave a comment in the section below! To learn more about other kinds of beer, click here for our beer style posts.