Calling all beer lovers and enthusiasts! If you're a fan of historic and profoundly German beer, you have to try a Berliner Weisse. It's a sour, cloudy, and wheaty beer variety that has been a staple of German beer production for more than three centuries.
In this article, we're going to take a deeper look at Berliner Weisse and cover every detail that you need to know about it.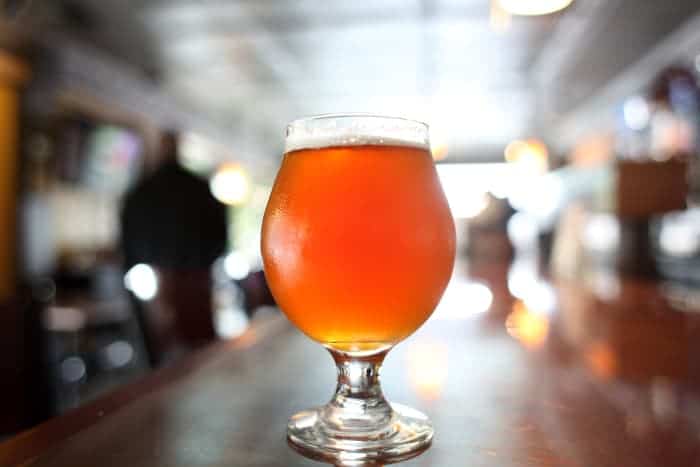 What is a Berliner Weisse?
Berliner Weisse is the name given to a specific type of beer based on its production and ingredients. While specific details may be slightly different than when it was first created, this beer retains most of the original properties that made it famous. When you drink one of these beers, you can expect a refreshingly tart, bitter, sour, and yeasty taste.
History of Berliner Weisse
You may have guessed from its name that Berliner Weisse is originally from Berlin, Germany. It's a regional style of the wheat beer style from Northern Germany, and it was once a rule that to be considered a true "Berliner Weisse," the beer had to be made in Berlin.
The date of creation for the first Berliner Weisse is subject to debate. Some say that it was developed in the mid 16th century by Cord Broihan in Hamburg, Germany. However, others say it goes back to 1572 when traveling Huguenots brewed the first batch. Regardless of the exact date, it was one of the most popular beers in Germany up until the 1900s.
While there were once more than 50 breweries in Berlin alone creating Berliner Weisse, there were only two left by the start of the 20th century — Schultheiss Brauerei and Berliner Kindl Brauerei.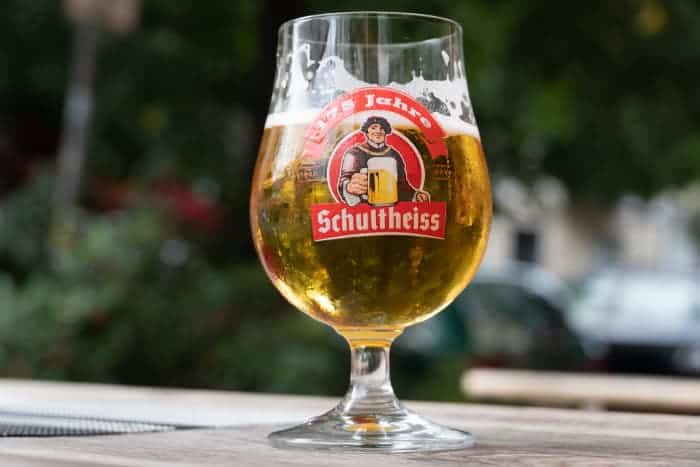 What Does This Beer Taste Like?
Berliner Weisse is one of those beers that you either absolutely love or can't stand the taste of. It's refreshingly tart, sour, and often served with flavored syrup such as Woodruff or raspberry. However, modern brewers are reviving this style of beer with exotic fruits and malty flavors to give this ancient beer a fresh look. In the early 1800s, Napolean this beer as the "Champagne of the North," thanks to its bubbly and fruity taste.
Characteristics of Berliner Weisse
This beer style definitely has some unique characteristics that set it apart from its competitors. Aside from being tart, sour, and fruity simultaneously, it also has one of the lowest ABV% and IBUs of any beer. At just 3-6 IBUs and 3-5% ABV, it has extremely low bitterness and alcohol content. When enjoying the typical Berliner Weisse, you should notice a combination of acidity, white bread, and malty flavors.
Color
This beer is often very pale and has a relatively low alcohol content of 3% to 5%. Even in the old days, when alcohol content was typically higher in beer and wine, this beer had one of the lower levels of alcohol.
Clarity and Hops
Brews are usually fairly clear, ranging on hazy. Their color is similar to that of a Hazy IPA or pale ale. This type of beer doesn't utilize hops in the brewing process, making it very low in bitterness.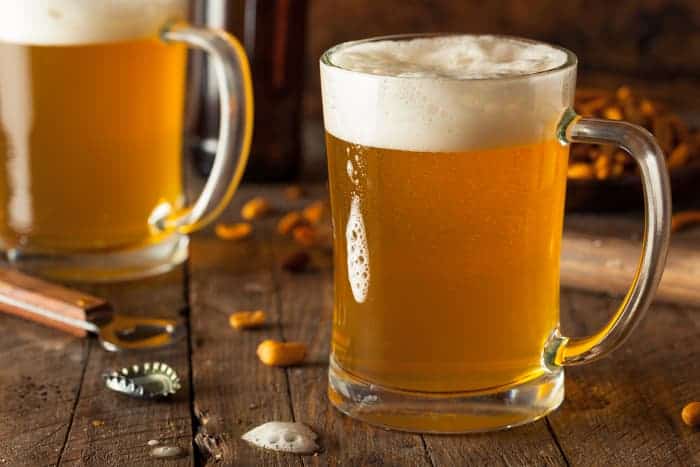 Carbonation and Esters
Carbonation is a big feature with this kind of beer. There are very few beers that taste good when they're flat, but Berliner Weisse will be especially nasty. Esters are also dominant in this beer style and add delightful fruity notes and flavors.
Who Makes Berliner Weisse Beer?
From the mid-1600s to the early 1900s, Berliner Weisse was at the height of its popularity. It managed to fuse the Belgian, French, and German approaches to fermentation, which made it an international sensation. There were hundreds if not thousands of breweries making the beer, and it was beloved throughout Europe. However, as other beer styles came along, this one was largely set aside, and many breweries stopped production.
Nowadays, however, it's is making a massive comeback. Hundreds of microbreweries and craft breweries in the United States are reviving Berliner Weisse and often add their unique twist. Five of the top breweries that have perfected the technique are:
What Should I Serve With One of These?
While the beer is great to drink a la carte at a 40 to 50 degrees Fahrenheit temperature, it's also perfect when paired with certain foods. This fact alone is enough to make Berliner Weisse a favorite for bars, breweries, and taverns that aren't equipped with a full kitchen.
To get the most out of your imbibing experience, you should start with an appetizer of Havarti cheese and a pub-style pretzel. You can pair it with a ham sandwich, preferably aged ham, on a pretzel bun for the main course. To wrap up your three-course meal, finish off your Berliner Weisse as you're devouring cheesecake with raspberry toppings. No matter what course you're enjoying, you can pair it with one of these beers.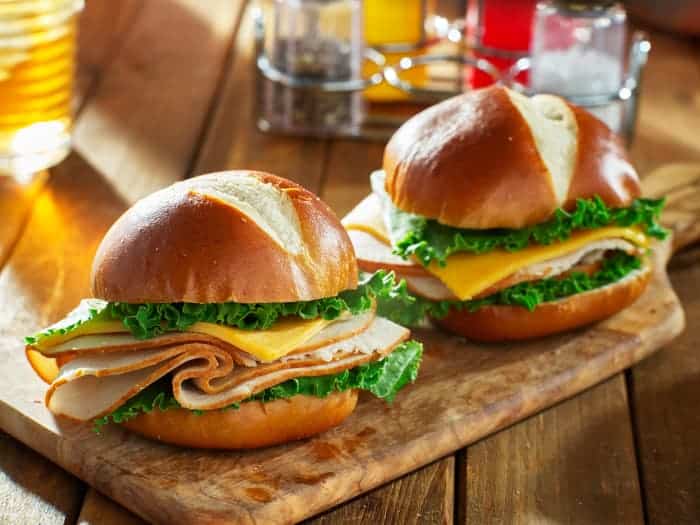 The Best Berliner Weisse Beers to Try
If you're curious and want to wet your whistle with a Berliner Weisse-style beer, why not try one from the aforementioned breweries?
Berliner Weisse, Nodding Head Brewery & Restaurant
Athena, Creature Comforts Brewing Co.
Hottenroth Berliner Weisse, The Bruery
Black Currant, Cigar City Brewing
Prairie Weisse, Prairie Artisan Ales
Tartare, Bear Republic Brewing
Other Simiar Styles
If you liked your Berliner Weisse and want to try some similar beer styles, you can also try one of the following.
Belgian Style Witbier
American Sour
American Wheat
Can I Make This Beer at Home?
If you have the proper brewing equipment and the right ingredients, there's no reason why you can't make your own Berliner Weisse at home. Some of the key ingredients you'll need are:
German Pilsner Malt
wheat malt
Hallertau Hersbrucker
Sorachi Ace
Wyeast Lactobacillus 5335 or White Labs WLP677
Wyeast 1007 (German Ale) yeast
Conclusion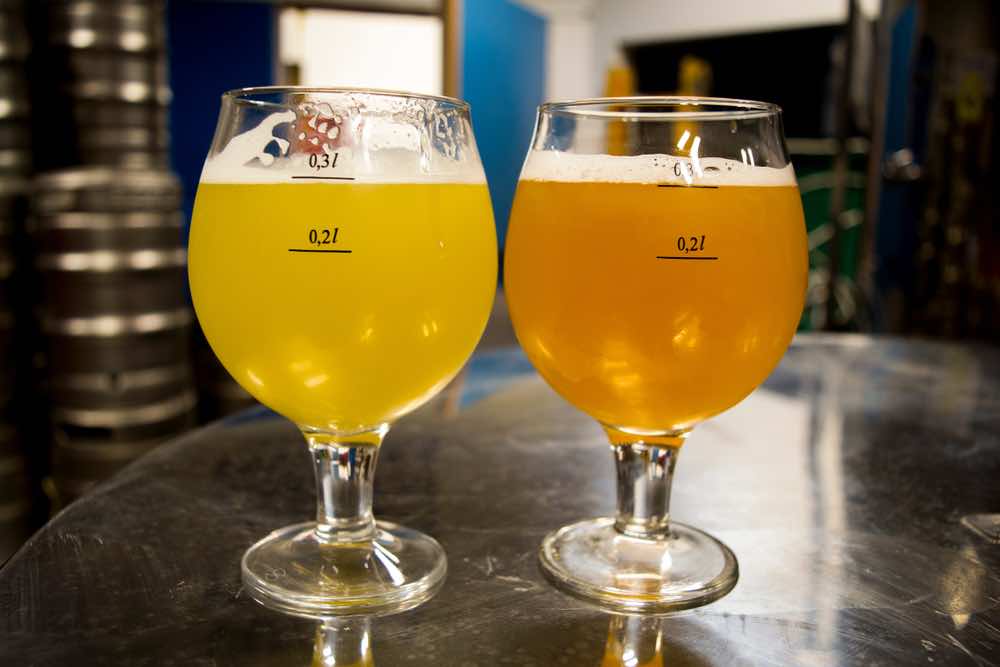 If you haven't had the pleasure of trying a Berliner Weisse, we at Brewer's Union encourage you to do so. Even if you aren't a big fan of sours, this is a beer that's worth a try, thanks to its low bitterness and fruity notes. Sampling one of these fine brews will also mean that you just got to experience part of Germany's history!
Are you a fan of Berliner Weisse? Have you ever brewed your own at home? If so, leave a comment in the section below and tell us about your experiences with this beer that's making a big comeback! To read about other styles of beer, click here for more blog posts.