If you're looking for a delightfully bitter and yet floral aromatic beer, a German pilsner is for you. These are Germany's version of the original Pilsner brewed in Bohemia in the mid-1800s. Like most of the variations, the German version of the Pilsner is loved for adhering to all the good qualities of the original while managing to put a unique spin on it.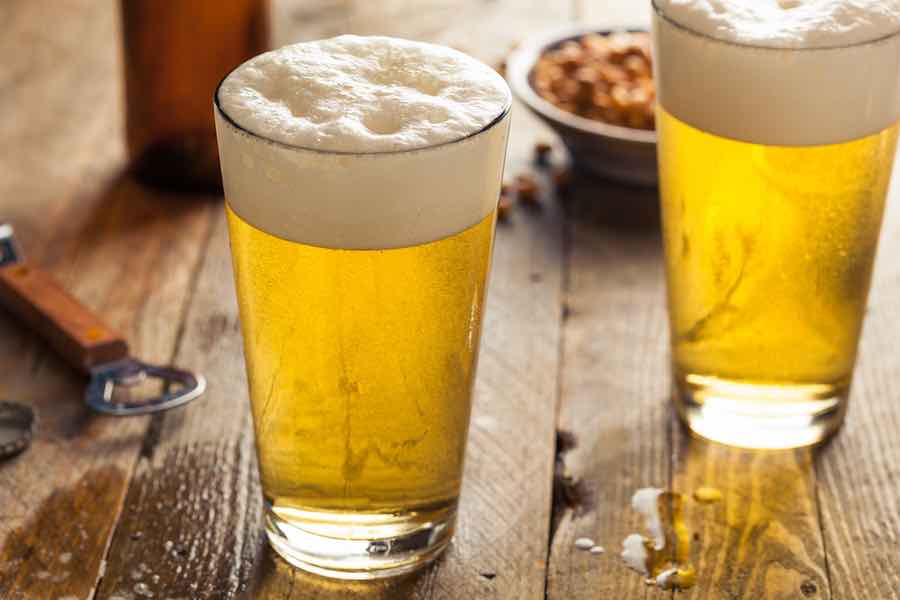 If you thought all pilsners were the same, then keep reading to learn all about what Germany has done with this beer style and to find out which ones you should try!
What Exactly is a German Pilsner?
A German Pilsner is a strain of the original Pilsner which was named for the city in which it was brewed, Plzen, Czech Bohemia, now known as the Czech Republic. The first Pilsner was brewed by Josef Groll and was a pale ale, which was new to the beer world. Since then, many different strains of Pilsner have evolved, including the German.
German Pilsners maintained the same pale, straw-colored complexion of the original Pilsner but have altered certain characteristics. The Pilsner remains one of the most popular and iconic beers in the world, and the German version is no exception.
History of the German Pilsner
The original Pilsner was brewed in 1842 by Josef Groll, a traveling brewer from Germany who found his way to Bohemia. In 1845, however, Groll returned to Germany and took his pilsner recipe with him. Technically, the German Pilsner is the original Pilsner, as it stems from the same recipe and brewer.
It wasn't until the 1870s that brewers started brewing the German Pilsner commercially. Over the years, many other brewers also started brewing pilsners and there wasn't any true definition of what a German Pilsner was. As a result, all of the breweries making their own pilsners claimed to be adhering to the original recipe, but there wasn't any way to determine this for certain.
One of the most famous off-shoots of the German Pilsner was brewed in Bitburg, Germany, in 1883, and that version, now known as the Bitburger, is still renowned today.
While Germany and the surrounding countries seemed to love and rave about this new version of the Pilsner, it always seemed to be under brewed. The exact reason for this is unknown, but it could be due to the fact that pilsners are one of the more difficult beers to perfect. Only 1 in 10 German commercial breweries were brewing pilsners until World War II.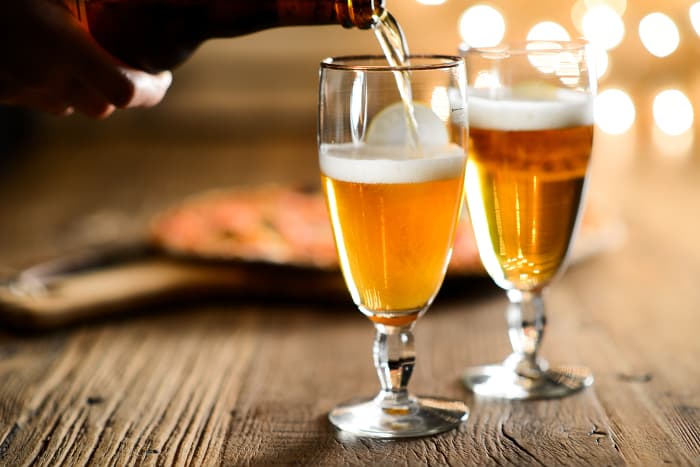 Post World War II
After the second world war ended in 1945, things weren't just looking up for the world but for the German Pilsner as well. A number of brewers and companies were influential in turning the German style Pilsner into an international sensation, but none more so than professor Ludwig Narziss.
As head of the department of brewing technology in Germany for over 30 years, professor Narziss was instrumental in perfecting the German Pilsner. He experimented with and perfected the brewing process and was able to teach the same methods to hundreds of brewers during his lifetime. Though it certainly took a long time to happen, by 2010, pilsner beers accounted for over two-thirds of all beer sales in Germany.
Coming to America
German pilsners actually have almost as long of a history in the United States as they do in Germany. In the mid-1800s, when many Germans emigrated to America, many of them came with Josef Groll's knowledge of brewing pilsner beers. Since then, as with the Pilsner in Germany, the style has evolved and changed and has turned into a modern favorite.
Characteristics of a German Pilsner
To brew a German pilsner in the classic sense, the color should be a pale yellow to straight up pale. It typically possesses a subtle sweetness, courtesy of the malt, that really comes out in the flavor and aroma of the beer. Where original pilsners were hop-heavy, modern brews have steered away from the bitterness that hops create. However, hops are still noticeable, and they are usually noble hops. Both in terms of the hop bitterness and its light color, the German version of the Pilsner is quite different from Bohemian pilsners and similar varieties.
Overall, a German pilsner should be clean, crisp, and refreshing with a medium to light body.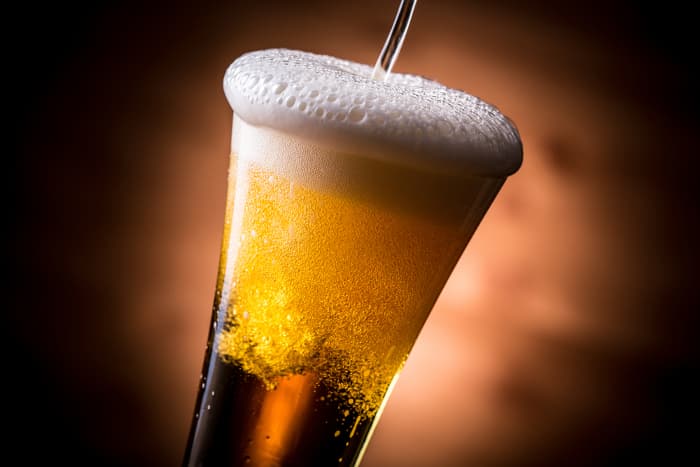 Flavor and Aroma
According to the BJCP, a German Pilsner should feature a Pils malt character that's light and grainy and similar to the flavor of Graham Crackers. While modern brews are less hoppy than the originals, there should still be definite note of flowers and spice from noble hops. The brew should be clean and without fruity esters or diacetyl.
Malt Character
A sweet, malty residual aroma can be perceived in a modern or classic German pilsner. Bready or light biscuity attributes might also be present in the malts you choose.
Hop
While not to the extent of the original recipe, the hop flavor is moderate but noticeable. This is due to late hopping with noble-type hops. Hop bitterness can range from small to moderate or even high if you're creating something similar to the original.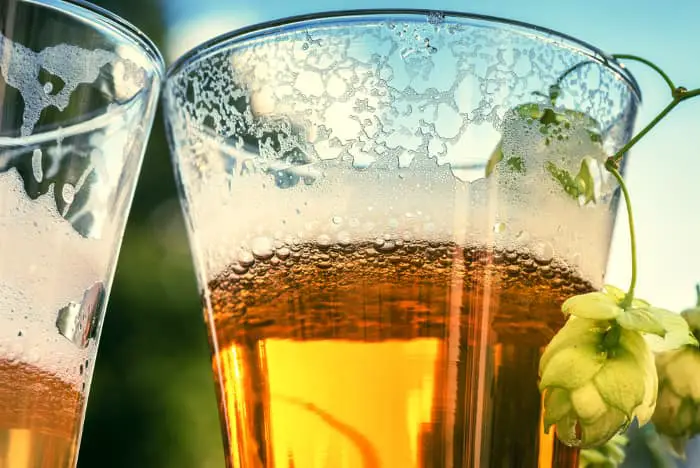 Clarity
The color should be straw-yellow to pale, and the brew should be clear, bordering on brilliant.
Alcohol Content
German pilsners aren't the type of beer you drink when you want to get drunk fast. They're more of a session beer in that you can drink an entire 6-pack before you start to feel a buzz. The typical alcohol content is between 4% and 5.5%.
Food Pairings
These pilsners are best enjoyed with similar foods as a medium to lighter beer. Chicken, salads, tacos, and light cheeses such as cheddar or Colby jack are perfect with a German Pilsner. If you're feeling extra pilsnery, you can round out your meal with a German shortbread cookie!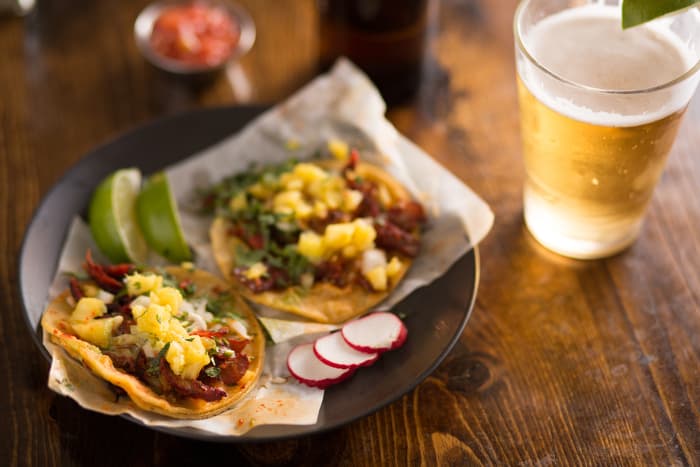 How to Serve a German Pilsner
German pilsners are the stereotypical definition of a beer meant to drink ice-cold. You want your Pilsner to be served at anything above freezing but no warmer than 40 or 45 degrees—the colder, the better when it comes to these beers.
You should serve a pilsner in a flute glass or a traditional pint glass for maximum enjoyment. This type of glass helps your beer maintain its foamy head while directing the aroma upward. The main thing is that your glass is clear to really take in the pale beauty of the German Pilsner.
What are the Ingredients in a German Pilsner?
Over the years, many different ingredients have been used in German pilsners. Modern pilsners, however, typically include the following.
Pilsner malt is the main ingredient
When it comes to hops you should use German hop varieties such as Tettnanger, Spalt, or Hallertauer.
Without question, you should use German lager yeast
Where Can I Get a Good German Pilsner?
German pilsners are one of the most popular beer styles in the world today, which means that you have plenty of options to choose from. However, here are a few of the top options.
Make sure to try Pivo Pils from the Firestone Walker Brewing Co.
Indian Paintbrush Pilsener is another gem and is brewed by Snake River Brewing Company.
Samuel Adams Noble Pils – Boston Beer Company (Samuel Adams)
Premium German Pilsner – Warsteiner Brauerei
Bitburger Premium Pils – Bitburger Brauerei
The Crisp – Sixpoint Brewing
Savoring the German Pilsner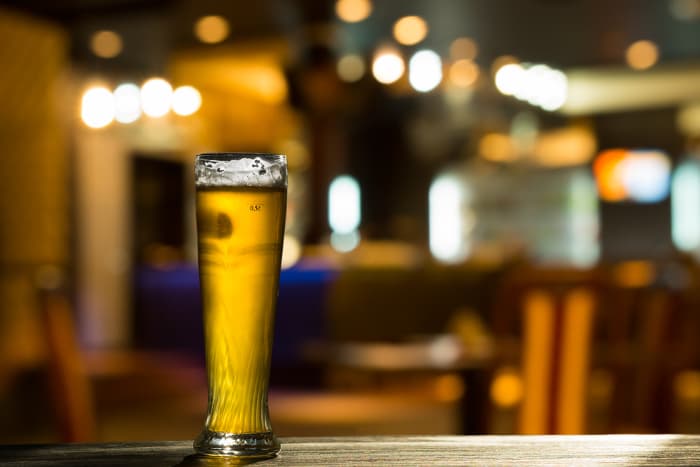 There are few beers as iconic or legendary or as often duplicated as the German Pilsner. While there's a lot of speculation around which Pilsner deserves to be called the best, the German versions certainly have their hat in the ring. The light body and color combined with crisp refreshment and aromatic properties make the German Pilsner a tough beer to beat.
To learn more about other kinds of beer, read our other beer styles blog posts.