A strong contender in the craft beer movement, the amber-colored American Pale Ale is inspired by English pale ale. This crisp, floral, piney drink has a long history and close relation to IPA. But apart from its strong hoppy profile, what else makes this beer a classic in American craft beers?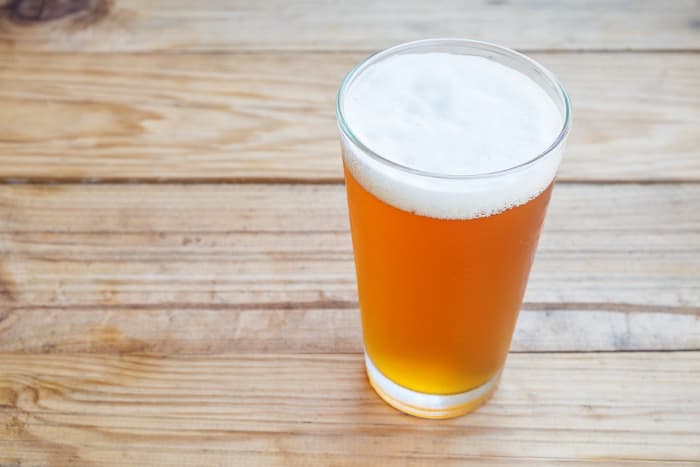 Read on for everything you need to know about American pale ale (APA) and which well-known variations are worth trying.
What Is American Pale Ale?
First developed in the United States in the 1980s, American pale ale beers are a younger version of the English pale ale, now considered one of the best results of the American craft beer era.
The American classic is a medium-bodied beer with high alcohol content and a smooth mouthfeel. It carries a toasted maltiness and has a pronounced hop flavor that isn't too bitter.
An American pale ale pairs best with American classics such as grilled steaks, chicken, and burgers, but also works with seafood or spicy foods, like a Mexican pot of chili.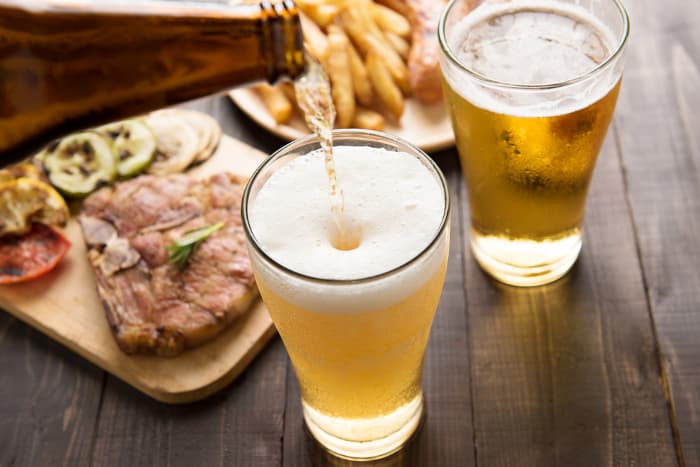 How Did the American Pale Ale Come To Be?
The origin of American pale ales has roots in the creation and development of pale beers, dating back to the 1700s. This was the first time the term and the drink came to be.
These first beers from British breweries were much lighter in color than typical beers of that time, made from pale malt dried with high-carbon coke. These were the first pale beers that included styles like the English Bitter, Indian, and Belgian pale ale.
The wide beer era adaptation of the drink was due to a lack of material resources during the world wars. This naturally reduced the alcohol content and alcohol taxes in England.
In the 1970s and 1980s, the American craft beer revolution continued. This period was the critical point that prompted a brewery movement toward pale ales. The Sierra Nevada Brewing Co. sold its first bottled beer in 1981, and the industry has expanded exponentially from there.
The development of APA was now in contrast to the English variety. Brewers increased the alcohol content of APA, added more hops, and preferred to serve it cooler, too.
American pale ales are also more focused on citrus and light fruit notes, which is a different journey from the earthy and floral English pale ale.
Let's take a look into the flavor profile and other range of characteristics of this classic.
Characteristics of American Pale Ale
Despite their origin, the characteristics of APA and English pale ale have a wide range of differences and beer specifications.
Here are all the elements to watch out for and note when attempting to taste or make this refreshing brew.
Aroma
APAs have a moderate to strong hop aroma that varies based on the distinctive hop varieties used. Their distinct aroma is a result of late kettle additions or dry hops. They carry low to moderate maltiness, and specialty pale malt may smell of biscuity, toasty, or bready malt notes.
Typically, the ales will smell of citrusy flavors and have low to moderate fruity esters, while dry hopping typically results in a fresh grassy note.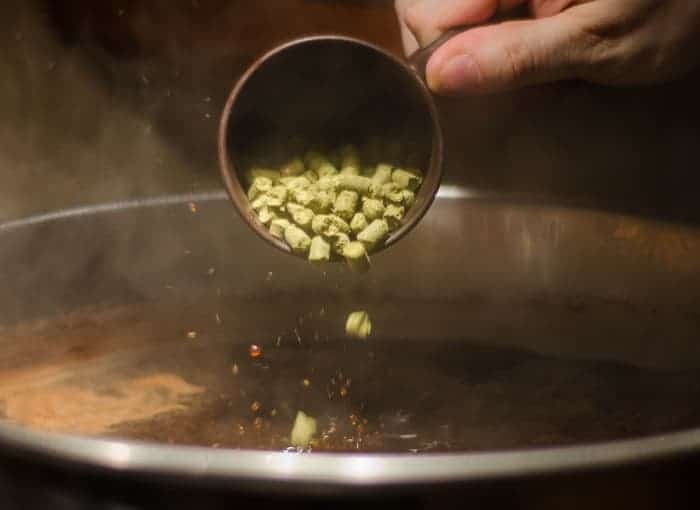 Clarity
The head on the American pale ale is moderate to large with a white or off-white coloring. It is light and has good retention.
These beers will be typically clear unless they are dry-hopped versions or contain specialty malts. Dry hopping ales or serving them cold makes them appear a bit hazy.
Flavor
This pale ale has a moderate to high clean hop presence with subtle maltiness. You will experience very low to moderate caramel flavors in an APA.
With dry hopping, you can expect fresh grass flavor. Other APA flavor profiles include toasty, biscuity, or bready notes. It has moderate fruit esters.
Color
The appearance of an American pale ale is best described as somewhere between a pale golden color and deep amber.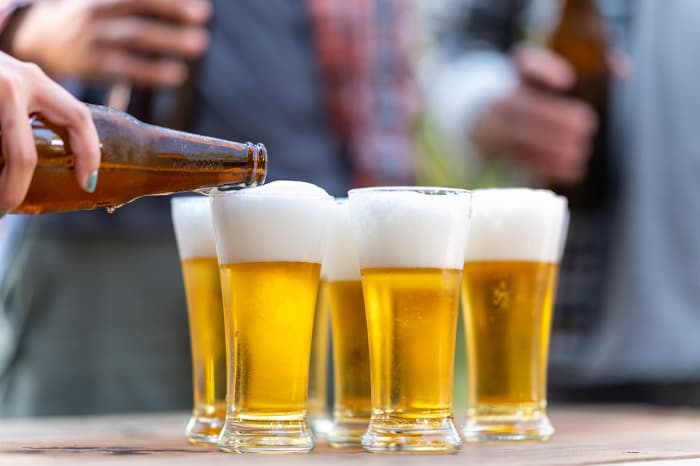 Bitterness
This beer style has a medium to high hop bitterness and a medium-light to medium body. The carbonate content is moderate to high with high hopping rates and a smooth finish without astringency.
APA has an IBU (International Bitterness Unit) range between 30 and 50.
Alcohol Percentage
The alcohol strength or ABV range is between 4.5% and 6.2%, with significant quantities of American hops that are usually Cascade.
The hops are the essential element differentiating American beers from their English counterparts.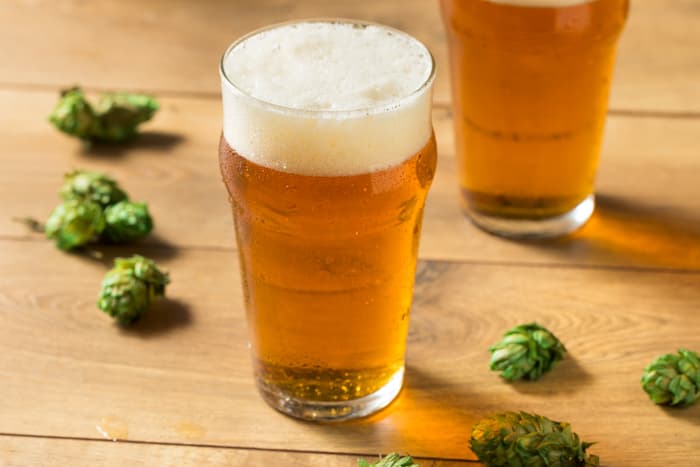 Ingredients of American Pale Ale
Do you want to create your own refreshing brew? Here are the main ingredients that make a beer brewing starter kit.
2-row American malt (95%)
Crystal malt (5%)
Cascade, Chinook, Columbus, or Centennial hops
American ale beer yeast strain
If you're a first-time brewer, then check out our guide, Making Beer As Cheap & Easy As Possible.
5 Well Known Pale Ales
If you're not interested in a beer making kit and prefer to enjoy a cold bottle from the experts, check out these popular beer choices to sample some of the best beers in the country or order beer for delivery.
1. Sierra Nevada Pale Ale From Sierra Nevada Brewing Company
The Sierra Nevada Brewing Company is a hand-built brewhouse, and is the most well-known name in APA.
Their modern craft Pale Ale beer is Sierra Nevada's most famous and their FLAGSHIP BEER. It is loaded with Cascade and the intense aromas of pine and citrus. It has a bitterness unit of 38 with a 5.6% abv (alcohol by volume).
Learn more about their take on the classic APA on their official website and read up about beer allergen info.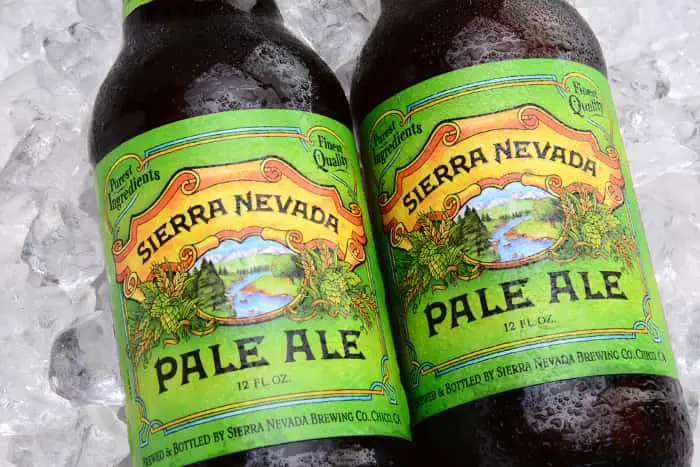 2. Zombie Dust From 3 Floyds Brewing Company
Not far behind the Sierra Nevada is one of the most adventurous beers from 3 Floyds Brewing Company.
This brewhouse makes a variety of ales and lagers that all contain their unique house flavor. Their Zombie Dust is hop-forward with a 6.5% abv. It is balanced with a hops profile consisting of resinous character, and piney, dank, and tropical fruit flavors.
Visit their official website to learn more about their classic beers.
3. Dale's Pale Ale From Oskar Blues Grill & Brew
Dale's Pale Ale is one of the best flavorful beers available today. It has 6.5 % abv and is brewed with Centennial and Cascade hops. It has beer balanced malt profiles and citrus flavors with floral hops. It has an IBU of 65.
Visit the official website for Oskar Blues Grill & Brew to learn about their brews.
4. Alpha King From 3 Floyds Brewing Company
If you're a fan of bolder and more hop-forward brews, then the Alpha King is a good choice.
The flavor is strong citrus with a caramelly malt profile. It has an IBU of 68 and 6.66% ABV.
5. Mirror Pond Pale Ale From Deschutes Brewing Company
With a good balance of hop and malt flavor, the Mirror Pond Pale Ale is another excellent choice. It is a northwest pale beer with citrus hops, caramel flavors, and a malt presence that creates a hops-forward flavor.
A unique feature of their pale ale malt is that they are freshly hopped and processed hours before hitting the brew kettle.
These ales have a 5% abv and IBU of 40.
Find them on the Deschutes Brewing Company website.
Wrapping Up the American Pale Ale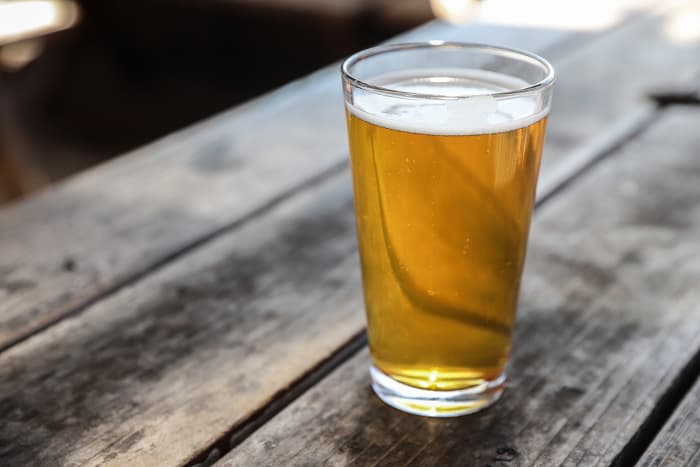 The American average-strength, hop-forward pale ales are more approachable beer styles than session IPAs. This beer has continued to evolve, with American breweries experimenting with dry hops and flavor profiles.
If you've yet to try this craft beer lovers' favorite, you're in for a welcome surprise. Let us know how your taste test goes!
To learn about other kinds of beers, read our beer styles blog posts that profile beer styles and suggest great examples to try.