Sorry, Starbucks!  Pumpkin Spice Latte isn't the only drink people look forward to in the fall.  Come August, pumpkin beer starts appearing everywhere and it's become a  favorite seasonal brew.  And like PSL, people either love it or they hate it. But with the wide range of pumpkin beers on the market, there's a good chance at least one out there will tickle your fancy, if you at least give it a try.
If you thought pumpkin-flavored beer was some kind of recent beer fad, you'll be surprised to know it's got a long history with some twists and turns.  So keep reading to learn where the heck pumpkin beer came from, what different styles it's made in, and why this kind of beer works at all.  We'll also provide a list of beers to try, as well as ideas for pumpkin homebrews.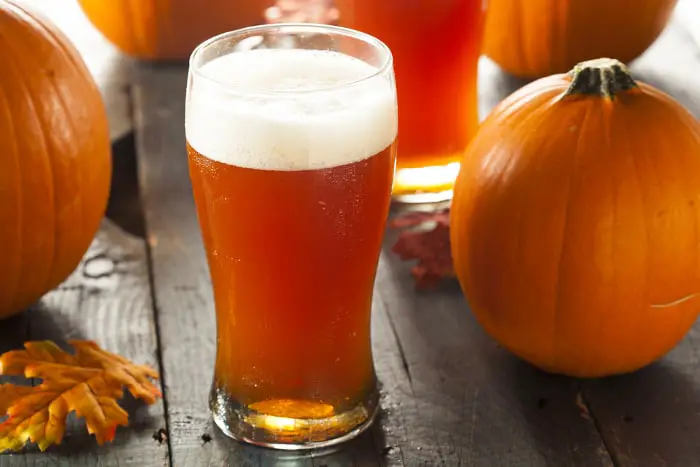 What Is a Pumpkin Beer?
Pumpkin beer isn't just one thing and it's worth knowing what a beer that has "pumpkin" on the label can actually mean.  One is a beer brewed with some form of real pumpkin, spices typically used to make pumpkin pie, vanilla, and other flavorings.  Other beers advertised as pumpkin brews are made with only the spices, but no actual pumpkin.  Others contain winter squash, which closely resembles the taste of pumpkin.
The flavoring spices appeal to some beer drinkers because of the association with pumpkin foods commonly found in the fall.  However, the spices are also cited as the reason why people dislike pumpkin beer.  Like we said earlier, there tends to be little middle ground when it comes to this type of beer.
Traditionally this beer is an ale, but American craft brewers have pushed the boundaries with all kinds of base beers.  Most modern pumpkin beers lean toward the sweeter end of the spectrum.  And rather than being beer brewed from pumpkins, today's pumpkin beers are pumpkin-flavored beers made with traditional beer ingredients of malts and barleys.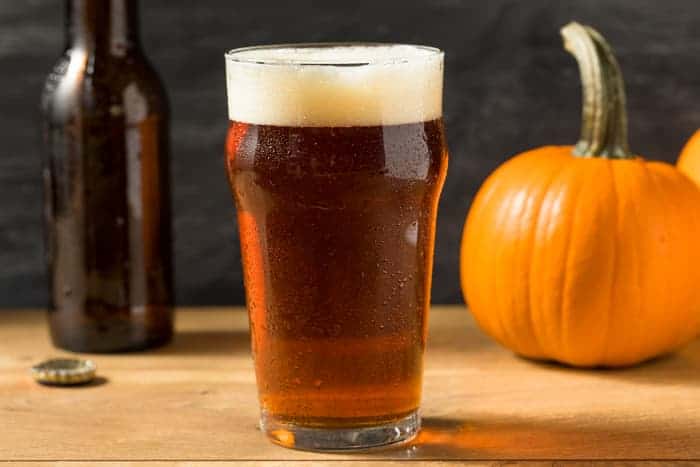 The History of Pumpkin Beer
Pumpkin beer is not a recent trend — it actually has its roots in early colonial America.  The first known recipe for pumpkin ale was published in 1771, although it had been brewed for more than a century before then.  The English colonists who settled in the "new land" brought their tradition of using gourds in lieu of malts and  grains to make beer (malts and grains were in short supply at the time).
Pumpkins were a new discovery for settlers in this country and when they used them to make beer, pumpkin beer was born.  Pumpkin being used for beer was even mentioned in the first American folk song written in 1643!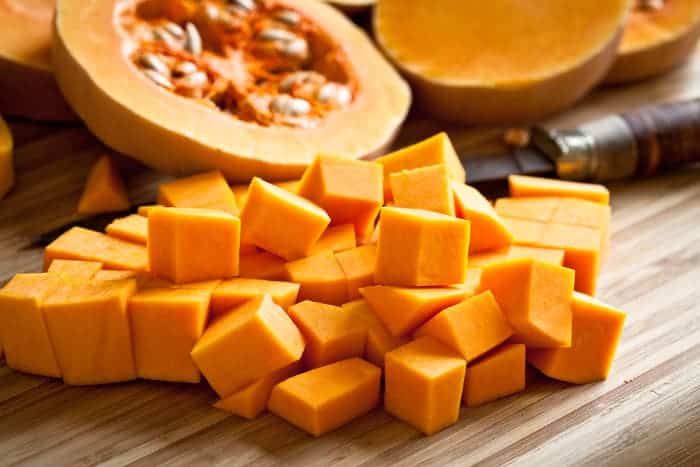 In the early 19th century, this style of beer declined in popularity because of pumpkin's image problem ("quaint and rustic") and because malts and grains were being grown and were more available than before.  While pumpkin enjoyed a brief resurgence as a beer flavoring ingredient in the 1840s, it never regained the earlier status it held in American brewing.
In the late 1980s the Buffalo Bill's Brewery in California was inspired by a pumpkin beer recipe written and used by George Washington and made experimental batches of beer using actual pumpkin meat.  When they released the first commercially labeled pumpkin beer it only contained pumpkin spices without any pumpkin (they've since rectified that with a Pumpkin Ale).  This brewery is credited with reviving pumpkin beer in the US.
Why Does Pumpkin Work In Beer?
Pumpkin meat contains high amounts of sugars and starches, ingredients necessary for fermentation.  It's why it served as a substitution for malts and grains in early American brewing.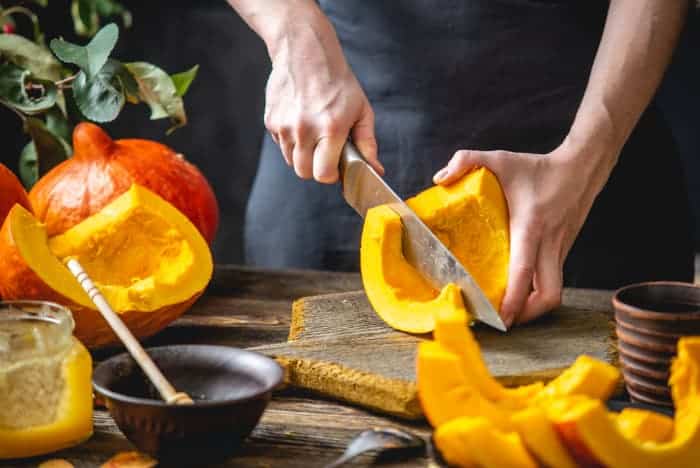 The flavor of pumpkin works in harmony with a wide variety of roasted malts like pale, biscuit barley malt, mallow malt, caramel, Munich,  and pilsner.  English or American hops are preferred for bittering and a low-hop beer.  Too much bitterness clashes with the pumpkin and/or the spices.
When added to the kettle, spices are in cheesecloth or mesh bags for steeping.  Or they're added to the fermenter.  Macerated pumpkin can also be put in cheesecloth to make sparging a little easier.
What Does This Kind of Beer Taste Like?
This is one of those beers that's all over the taste map because recipes differ from brewer to brewer.  Many pumpkin beers appeal to the American sweet tooth and provide a drinkable pumpkin pie experience, unlike other pumpkin beers that focus on the flavor of the pumpkin itself.
A pumpkin brew can be dry, sour, sweet, creamy, toasty, malt-forward, or acidic.  They can be session beers or high-alcohol beers.
Some have cold brew/cold pressed coffee added to them, which then begs the question "Is it a coffee beer or a pumpkin beer?"
Flavors you'll detect other than pumpkin differ from beer to beer.  Possibilities include vanilla, oak, rum, brandy, nutmeg, coffee, cinnamon, molasses, honey, maple syrup, butter, cloves, allspice, ginger, orange peel, brown sugar, chocolate, caramel, nuts, and even chili pepper for some heat.
What Kinds of Beers Are Used For Pumpkin Beer?
Pumpkin beers are often made as ales but today you'll find pumpkin IPAs, amber ales, sour ales, pilsners, wheat beers, porters, stouts, and Imperial stouts.  There are no hard and fast rules about this kind of beer.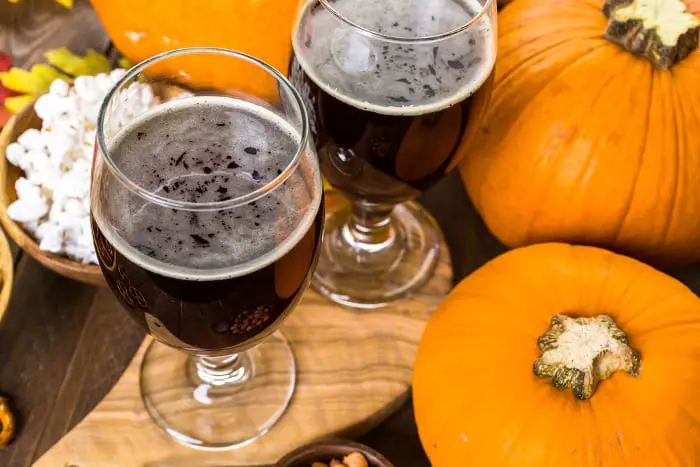 What Kind of Pumpkin Is Used For Pumpkin Beer?
Small pie pumpkins yield the best beers.  They can be used raw, roasted, smoked, juiced, and pureed.  In a pinch, even canned pumpkin will work (NOT to be confused with canned pumpkin pie filling).
Sometimes pumpkin seeds are also used in making the beer.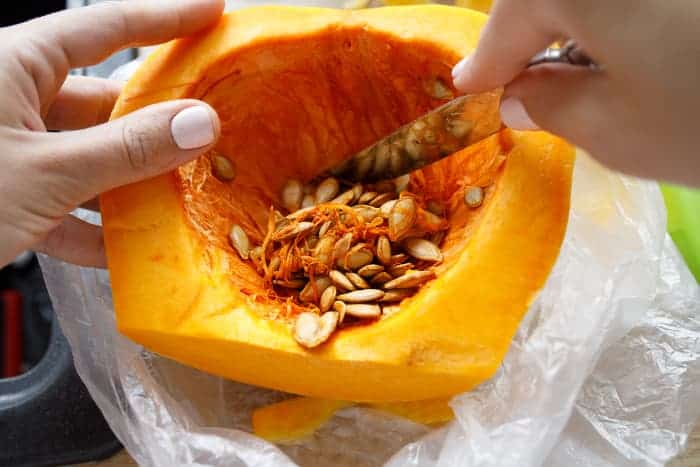 Why Are Pie Pumpkins Used?
Small pumpkins contain more meat in them, unlike the large pumpkins used for carving Jack-o-lanterns.
When is the Pumpkin Added?
Pumpkin can be added to the mash, during the boil, or during fermentation of a beer.  Other pumpkin beers have the natural or artificial pumpkin flavor added to a finished beer. The stage when the pumpkin is added affects how much pumpkin flavor will be in the finished beer.  The earlier the stage, the more subtle the taste of pumpkin in the beer.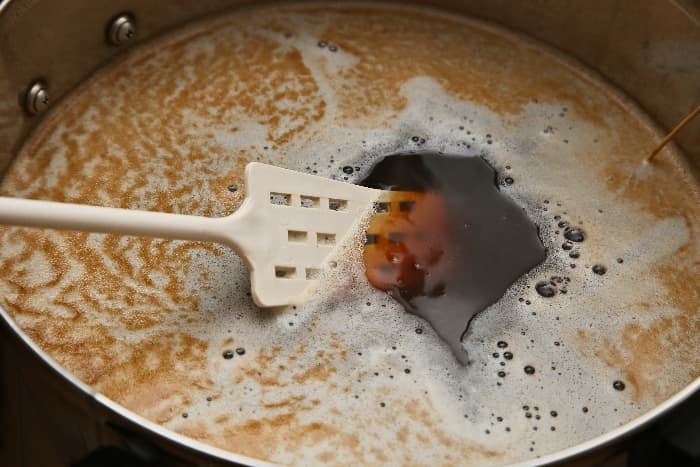 When Can You Buy Pumpkin Beer?
Pumpkin beer season usually runs from August through October.  There's some criticism over the fact that mass-produced beers have to be ready for shipping by July, yet actual pumpkins don't come into season until mid-fall which means pumpkin beer on store shelves wasn't made with fresh pumpkin.  
This isn't stopping people from buying and drinking commercial pumpkin beers, however.  But beer made with in-season pumpkins at smaller craft breweries is probably going to taste a lot better than store-bought.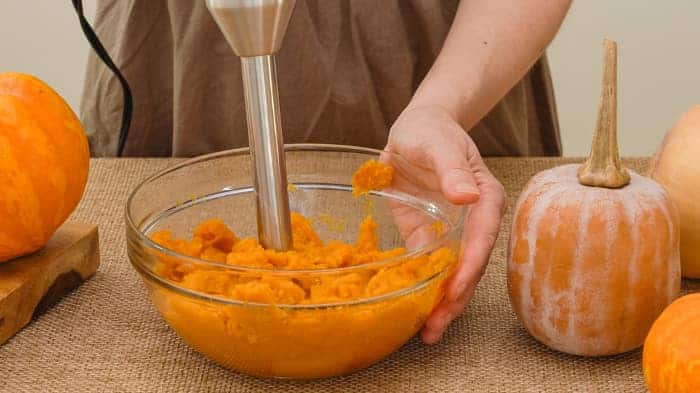 What Do You Eat With Pumpkin Beer?
This is a beer that pairs nicely with fall foods.  Some recommendations are:
Turkey (roasted or BBQ-style)
Coffee-flavored ice cream
Cheeses (Camembert is a suggestion)
Creamy spinach salads
Lemon-pepper chicken
Butternut squash ravioli
Beef stew
Chicken alfredo
Meatloaf
Chili
Shepherd's pie
For a twist, you can use pumpkin ale to make this Pumpkin Beer Bread recipe.
Pumpkin Beers You Should Try
Below are some suggestions for pumpkin beers in different base beer styles. For an in-depth look at some of these, check out our blog post on the best pumpkin beers to try.
Ales
Pumpkin Ale by The Schlafly Tap Room
Punkin Ale by Dogfish Head Craft Brewery
Roadsmary's Baby by Two Roads Brewing
Pumpkin Ale by Iron Hil
Imperial Ale
Pump Action Imperial Pumpkin Ale by 4 Noses Brewing Co.
Imperial Sour
Pumpkin Kerfuffle by Prairie Artisan Ales
Amber/Red Lager
Freaktoberfest by Coney Island
Lager
Pumpkin Spiced Lager by DuClaw 31 Brewing Company
Wheat Beer
Pumpkinhead Ale by Shipyard Brewing Company
Porter
Friend of the Farmer Pumpkin Pie Porter by Cherry Street Brewing Cooperative
Stout
Nitro Pumpkin Spice Latte by Breckenridge Brewery
Imperial Stout
Gordo by Clown Shoes Beer
Can I Make My Own Pumpkin Beer?
You betcha!  To get you started, here's a recipe from Beer and Brewing that uses roasted pumpkin.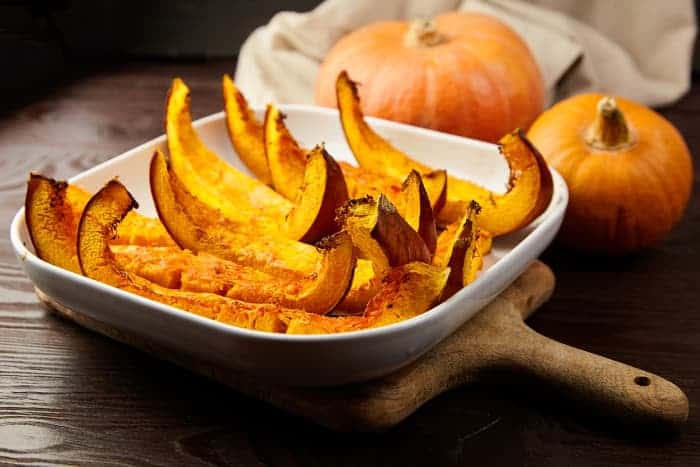 Now we turn to Northern Brewer: 
How to Make Smashing Pumpkin Ale With Real Pumpkin
3 Ways to Upgrade Your Smashing Pumpkin Beer Recipe Kit.
Final Thoughts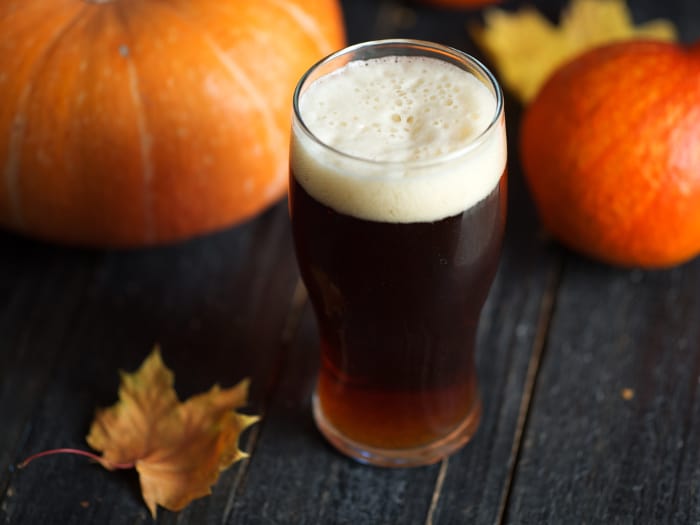 Far from being a fad, it turns out pumpkin beer is a centuries-old tradition with a prominent place in American brewing history.  While it fell out of favor once traditional beer-making ingredients became plentiful, a new version of beer made with pumpkin reappeared in the mid-1980s.  Since then, the beer style has gained a cult following that grows as more beer styles emerge.
Do you eagerly await the arrival of pumpkin beer on store shelves each fall? Have you ever made your own craft pumpkin brew? If so, tell us about it in the comments section below! To read about other kinds of beer, click here for our beer styles blog posts.