Minneapolis is an amazing city with a surprising number of amazing breweries.
We've put together our picks for the best breweries in Minneapolis
Surly Brewing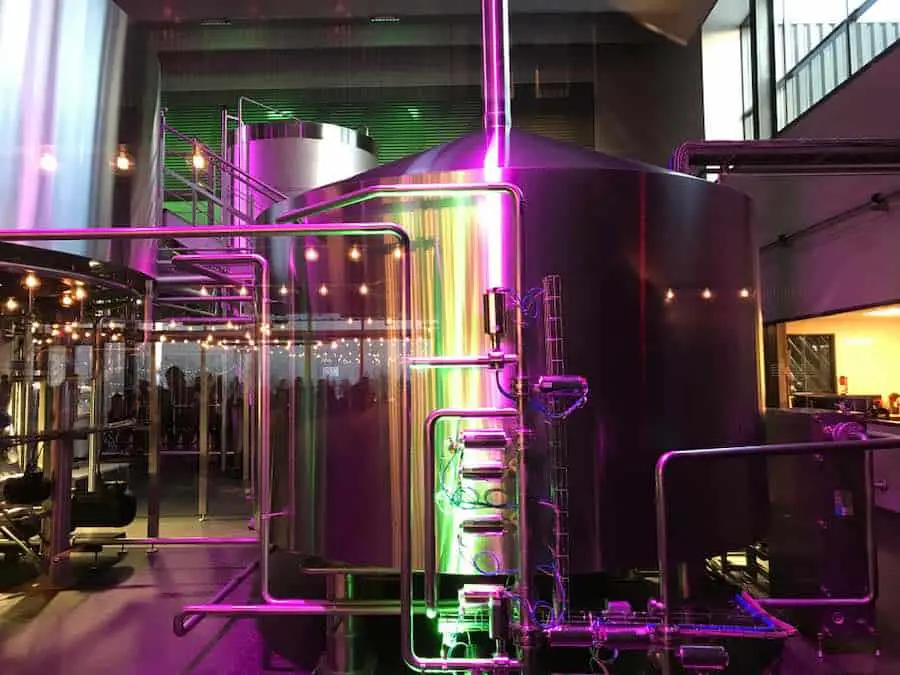 Without question, Surly has to be listed as one the best breweries in Minneapolis.
The folks at Surly have embraced a decidedly "we-don't-give-a-damn" attitude, alerting consumers to the fact that they aren't afraid to take risks in their brewing style. Fortunately for us, the risks usually pay off in refreshingly delicious ways.
Their impressive list of selections are divided into categories with names like "Hop Forward,", "Malt Forward," and "Darkness," with many small-batch or seasonal offerings entered into the mix.
The brewery's beer-hall atmosphere is appealing to diners of all ages, and the food consistently wins rave reviews. Regular visitors name the brisket and the hot Italian sausages as favorites.
Modist Brewing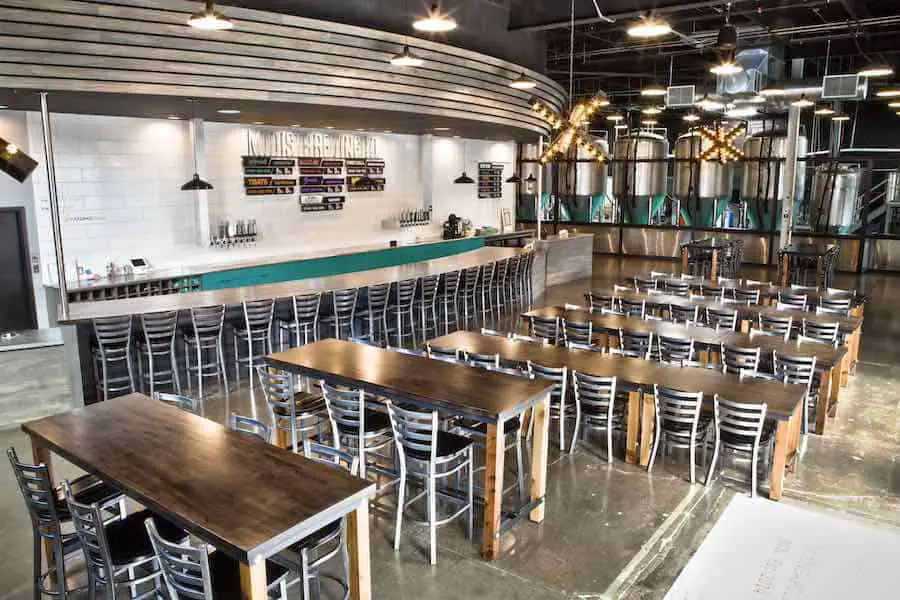 With flavors like Bagel Lager and Tangerine Milkshake IPA, this cutting-edge brewery likes to whet our appetites while simultaneously slaking our thirst.

While there are no flights available on their beer menu, the knowledgeable staff will be happy to help you choose a brew that suits your palate the first time around. And in case you're wondering, no, that's not a typo in their name—a "modist" is one who adheres to the latest trends or styles, as the brewery website will inform you.
Fulton Brewing Company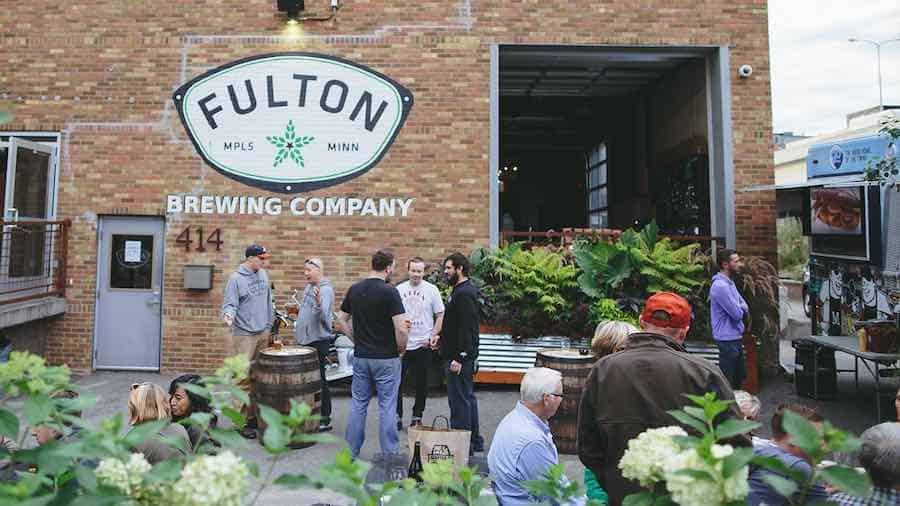 Not only one of the best breweries in Minneapolis, but Fulton Brewery is also the first!
This brewery is located just across the street from Target Field, so it's a great place to stop either before or after the big game. The convivial atmosphere features both indoor and outdoor seating, so visitors can have a great time rain or shine.
Fulton generally has around 50 beers on offer, making it easy for even the most discerning beer-lover to find something quaffable. The knockout staff is very active on social media, so if you give them a good review, they may be inclined to reward you on your next visit.
Pryes Brewing Company
We love the neighborhood vibe in this cozy taproom, located on the West River Road.
While the IPAs are the star (particularly the Miraculum, a masterpiece of malt and citrus that's one of Pryes' signature brews), they're best accompanied by a slice of wood-fired pizza, enjoyed either in the lounge or on the outdoor patio, where well-behaved dogs are welcomed seven days a week.
Pryes is also home to the bocce-like game of Feather Bowling, with league play held on Tuesday, Wednesday, and Sunday. Be forewarned that the atmosphere is a bit loud—this isn't the best spot for a business meeting.
Able Seedhouse & Brewery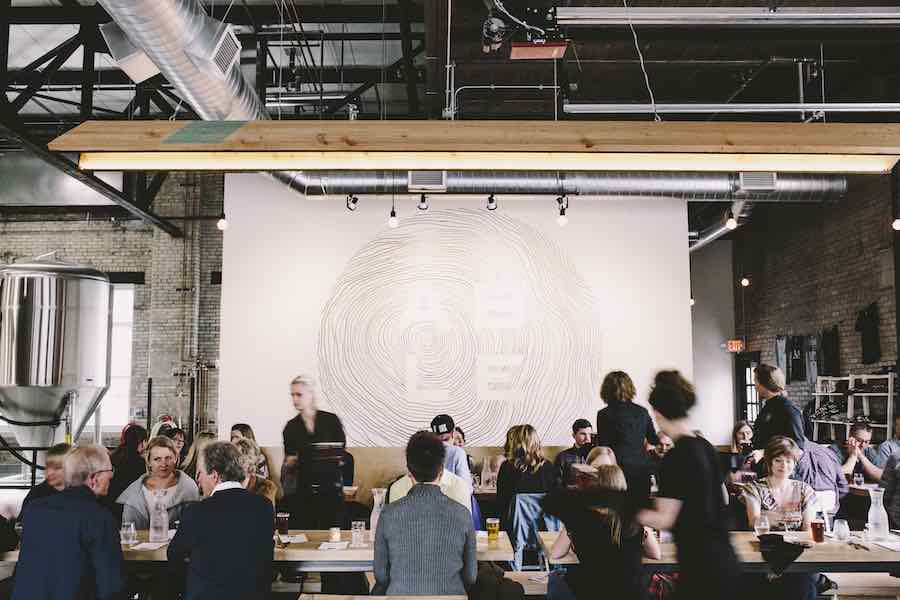 The Arts District provides the perfect setting for this back-to-our-roots establishment, where the focus is on small-batch brewing and the pleasure of creating something with your own two hands.
Their beers are crafted using locally sourced grains whenever possible (hence the word "seedhouse" in the name), and the website specifies which hops and malts were used for each brew. The food situation isn't as impressive, being limited to a single food truck outside, but it still serves up decent barbecue to go along with the distinctive ales and stouts.
Indeed Brewing
"We are thirsty creatures indeed," touts the website for this 15th Avenue taproom, one of the most popular breweries in Minneapolis.
One sip of their signature Flavorwave brew is enough to explain why: the round, juicy pineapple notes in this relatively light IPA made us feel like we were in the tropics, instead of the upper Midwest. In warmer weather, take advantage of the ample outdoor seating and check out the newest action in their 16-tap lineup.
Fair State Brewing Cooperative
With about 20 beers on tap, Fair State has plenty to offer in the refreshment department, but the place also has a communal vibe that's difficult to find elsewhere. That's likely due to the fact that this isn't just any brewery, but a cooperative, meaning that many of the regular patrons have a stake in the business.
Our go-to brew here is the Roselle, a sour saison flavored with hibiscus, but the IPAs are standouts as well. Conversation is always lively and frequently hilarious, and the establishment is totally dog-friendly—another huge plus that helps to supplement the cozy, familial vibe.
Lakes and Legends Brewing Company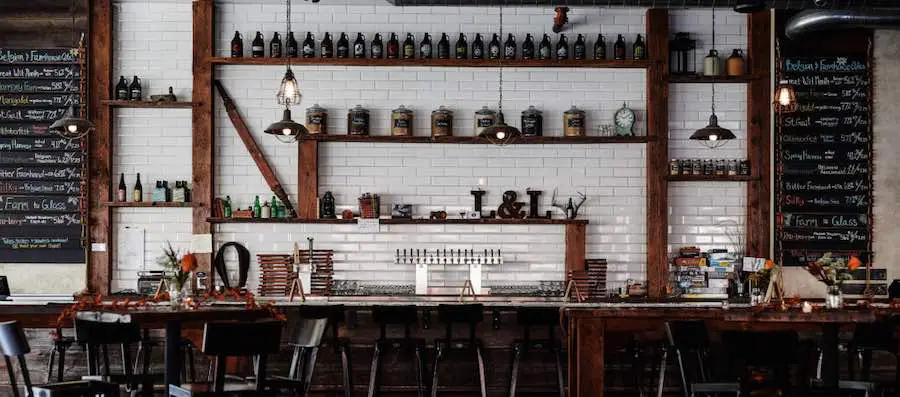 White brick, warm lighting, and pine serve as the backdrop for this lodge-inspired alehouse, which features 16 taps and a convivial atmosphere, making it a Minneapolis brewery must see.
Since we're suckers for swag, we especially appreciated the on-site shop, where you can buy anything from Lakes and Legends memberships (the growlers are awesome!) to hats and hoodies featuring the distinctive logo.
There are usually a number of food trucks outside, so you won't have to worry about drinking on an empty stomach. Like many of the other breweries on our list, Lakes and Legends is dog-friendly inside and out.
Insight Brewing
This is a relatively small spot by taproom standards, but that doesn't stop it from being one of the best breweries in Minneapolis, it actually works in its advantage—especially if you really enjoy chatting about beer, as we do.
There are only about a dozen beers available on tap, but the monikers alone ("Chapter XXIX: An Obstruction on the Troll Way" and "Chapter XIV: Picnic by the Wicked Thicket," to name just two) tend to be great conversation starters. The folks at Insight are as IPA-happy as most other brewmasters; however, if porters and stouts are your main draw, you'll find plenty to smile about here.
Their calendar is chock-full of special events, some of which might cause the taproom to be closed to the public; we highly recommend checking the website before dropping by.
Inbound Brew Co.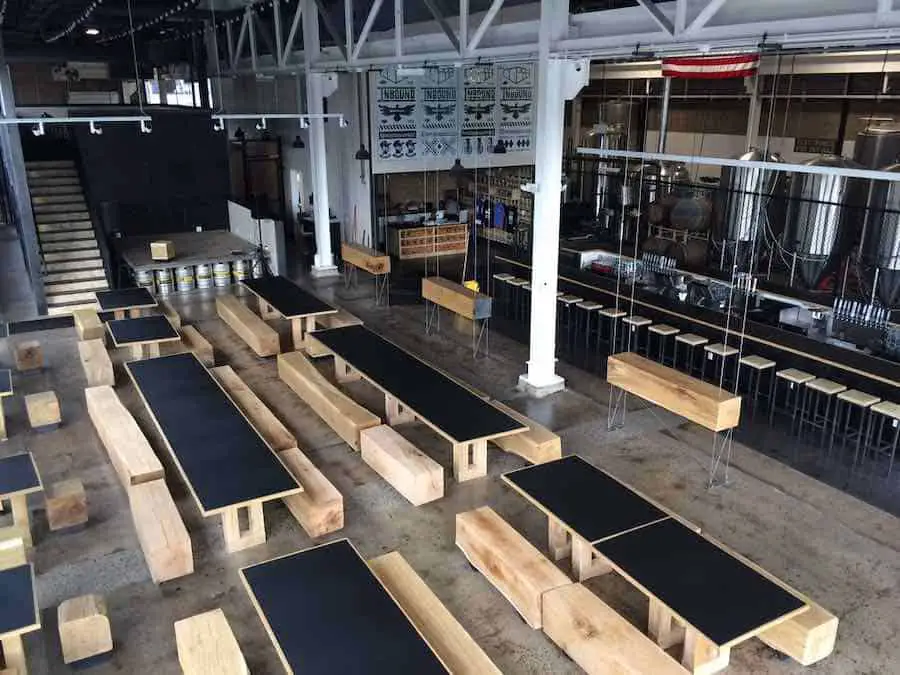 Many breweries have a warehouse-like feel to them, and while Inbound isn't exactly an exception to this rule, its floor-to-ceiling windows provide ample sunlight—something we'll take as much of as we can get up here in the North. This unique look and atmosphere make it one of Minneapolis favorite breweries.
They offer a couple dozen beers on tap, and happy hours Sunday through Thursday (one from 4 pm to 6 pm, the other from 10 pm to 12 am). The staff is hip, friendly, and knowledgeable, treating regulars and first-time visitors alike with genuine warmth.
There's usually an array of food trucks parked outside, but don't miss the in-house pretzels with dill ranch sauce.
Day Block Brewing Company
Day Block is playing the game to win—they clearly want to be seen as the neighborhood hangout, not one of those elite microbrew facilities that runs the risk of alienating the locals. They feature a handful of signature brews, but there's also a full bar and a serviceable wine list for the non-beer-lovers in the group.
Food offerings are also more extensive than at stand-alone breweries, with an emphasis on specialty pizzas. It's usually easy to get a seat here, so drop by anytime.
Bauhaus Brew Labs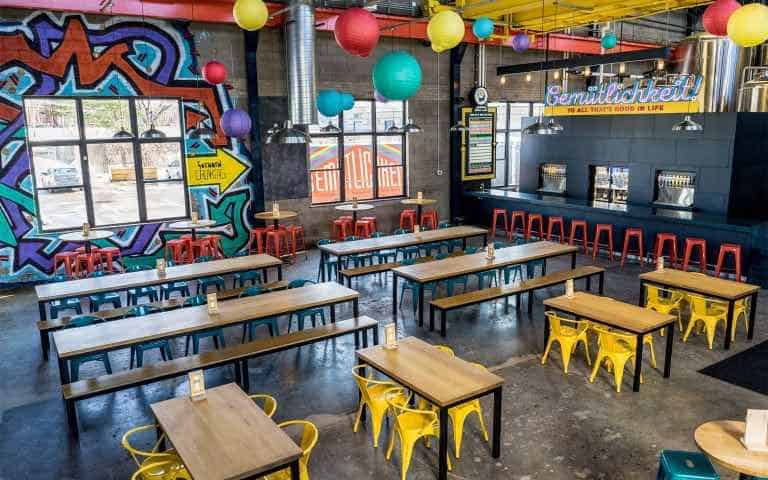 Some of the breweries on our list use quantity as a measure of success, believing that more is better when it comes to tap selections. Bauhaus rejects that theory, choosing instead to focus on its four "haus" (regular) offerings and just five seasonal brews and yet is one of Minneapolis best breweries without a doubt.
In this case, the approach seems to be working—the Sky-Five IPA contains just the right balance of bitter hops and sweet floral notes, and the Wagon Party lager is one of the most impressive American lagers we've ever tried. Bonus: They have a ton of sweet swag available for purchase in the gift shop.
Headflyer Brewing
Cheerful is the word that first springs to mind when visiting this Minneapolis brewery hangout, with its crisp lines and wood high-top tables big enough to seat large groups.
There's a small deck along the perimeter, perfect for nice weather. The taproom features about a dozen lines, and the friendly staff members are more than willing to help you narrow down your selections. Check out the oversized cribbage board.
Boom Island Brewing
The entrance to the "Boom Room" is tucked around the back of the building, so we had to do a bit of poking around to find it. However, once we were inside, we were struck by the posh, upscale vibe of the dark-paneled room, staffed by professionals who know the inventive and stylish beer list backwards and forwards.
There are only about ten beers on tap, but that's okay—if you're like us, you'll want to hang around long enough to sample them all.
Utepils Brewing
The interior of the Utepils tasting room feels a bit more like a cafeteria than a proper brewery, but after one sip of their signature Czech-style pilsner (the name "utepils" is a Norwegian compound word referring to the first beer enjoyed in the sun after the long winter), you won't mind a bit.
The game shelf is well stocked and space is ample, so whole families can spend an evening here without boring the little ones. For sustenance, there's generally a food truck or two parked outside.
Clockwerks Brewing
Clockwerks is located close enough to the Fine Line to make it a good choice for pre-theater libations, and the interior has an appealing steampunk vibe.
The "Clockwerk Orange" witbier goes down easily on its own, but it also pairs well with their charcuterie and cheese plate. Other standout brews include the London Calling ESB; the Minnehaha Hops dry ale; and the Mug Hunter, a refreshing ale with notes of caramel and malt.
Sisyphus Brewing
This taproom is easy to find and has a crisply appealing interior, so it's usually hopping. They feature eight beers on tap, some of which are seasonal, and many of which have a fruity and/or sweet bent—try the Willy Wonka-inspired raspberry sour if it's available.
Patrons should note that there's no food available for purchase and that the food truck situation can be spotty. Fortunately, Sisyphus allows its customers to bring in outside food.
56 Brewing
Located on Columbia Avenue, close to the river, 56 Brewing offers over a dozen beers on tap and a rotating schedule of entertainment, usually relating to Milwaukee's art and theater community.
The taproom is cozy and inviting, with wood paneling to match the ample bar. If you can't decide on a flavor, try a flight of four to determine which one warrants a full serving. The patio is especially appealing if you're taking a bike tour of the local breweries.
Broken Clock Brew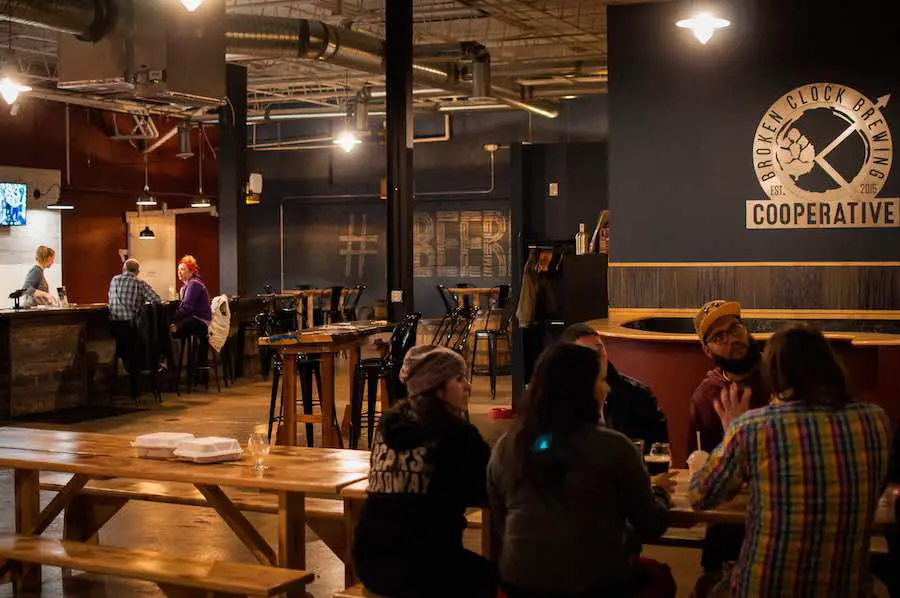 Broken Clock is another member-owned cooperative, this one established in 2015. With five "mainstay" brews (including a lovely lavender IPA) and a series of rotating selections, the taproom maintains a progressive vibe all year long.
It's located in an industrial building, so the feel can be a bit on the warehouse-y side, but chances are you'll be too engrossed in the tasting to really notice.
The Freehouse
Since we're big "kegs and eggs" people, we appreciate the Freehouse's stellar breakfast menu—although they're certainly no slouch in the brewing department either.
Regular selections include a Kolsch-style ale, a standard IPA, a brown ale, and a stout, but adventurous tasters should give the coconut-chai IPA a try if it's available. Pony sizes are on offer for those who want to sample a bit of everything.
The atmosphere in this Minneapolis Brewery is lively, but be forewarned that it's usually quite dark in there.
Finnegan's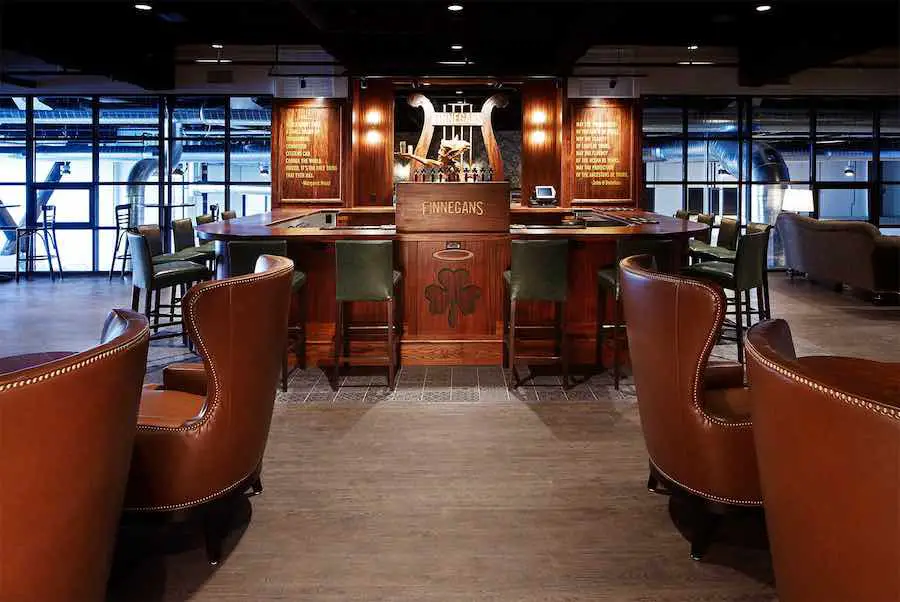 As you might have guessed from the name, there's a decidedly Irish flair to this brewhouse, despite its cavernous size (most Irish pubs we've come across have been considerably smaller).
Finnegan's Irish ale, their flagship blend, carries the vibe forward with its toasty notes of malt and caramel, and the Dead Irish Poet is a double stout that had us quoting Yeats before the pour was gone. Popcorn and pizzas can be purchased in the taproom, but be sure to visit the Brewer's Den for the full experience.
Urban Growler Brewing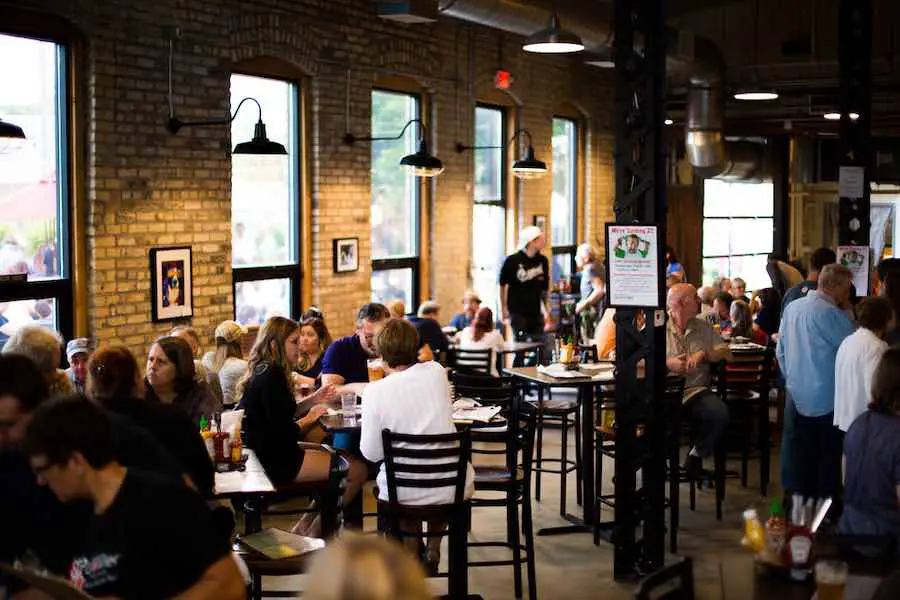 The dog-friendly beer garden at Urban Growler is a top draw for beer enthusiasts, providing a relaxing spot in which to taste a few of their dozen-or-so specialties.
The Cowbell Cream Ale chased all memories of Genesee right out of our heads, with its superior flavor and refreshing mouthfeel. This is one of the rare breweries that serves food, so bring your appetite as well as your thirst. We were slightly taken aback at not being able to choose which beers came in our flight, but the overall quality helped to soften the blow.
Bang Brewing
Bang Brewing is easily one of the coolest breweries in Minneapolis and is a must-see for any brewery lover.
This brewery is actually located in St. Paul—in a grain silo in St. Paul, to be precise, which gives it a certain farm-to-glass cachet. Nearly 20 selections are on offer, with six flagship brews sharing space with a dozen or so rotating taps.
The actual tasting area is fairly small, but fortunately, they feature additional outdoor seating as well. While this may be small consolation during the chillier months, the prairie views give Bang Brewing an edge over its more citified competition.
Lake Monster Brewing Company
Since we'd only ever come across a few cans of Empty Rowboat IPA (one of Lake Monster's six year-round offerings), we were surprised at the extensive beer list and cool nightclub vibe at this St. Paul brewery.
It's somewhat difficult to find, being located in an industrial area of the city, but it's definitely worth seeking out. An additional six seasonal brews are usually available for sampling on-tap, and their website features a handy list of which food trucks will be on-site on any given evening (note that the trucks usually roll in at 5 pm).
La Dona Cerveceria
Stepping into this distinctive taproom is akin to dropping in on a Day of the Dead celebration in Mexico—but there's no need to travel any further than Harrison to share in the fiesta. (Longtime fans of this brewing style might remember their flagship blend, Mexican lager Dona Fria, by its former moniker, Dona Chela.)
If you're in the mood for something heartier, their tap list runs the gamut from light (the Big Mama blonde ale) to dark (the Die Nacht German dunkel malt lager). La Dona hosts both futbol (soccer) and broomball sports leagues, so the place is generally chock-full of beer-loving sports fans.
Minneapolis Town Hall Brewery
An extensive beer list and welcoming atmosphere are on tap at Town Hall, located smack-dab on Chicago Avenue. The patio is a great place to do some people-watching while you sample one or more of the two dozen brews available on tap. The menu is another strong point—try the short ribs poutine or one of the excellent burgers.
HopCat
A distinctive pane of stained glass in a multicolored checkerboard pattern welcomes tasters to this Nicolette Mall haven.
With more than 60 beers on tap, making a selection can be tough, but the staff will be more than happy to help out. The planet-conscious will appreciate the brewery's commitment to sustainability—most of the waste is either composted or recycled—and the beer-battered "Cosmik" fries are worth the trip all by themselves.
Norseman Distillery
While we don't ever get tired of beer, we recognize that there are other libations out there worthy of our attention. Norseman Distillery is more of an experience than a mere tasting room, offering cocktail-making classes as well as "bottling parties" for mixology enthusiasts.
This is a fabulous place for singles to meet up with like-minded individuals—and sample some superior booze while they're at it. No food is available, but guests are welcome to bring their own or order from a local food truck.
Dual Citizen Brewing
Dual Citizen features 12 rotating taps, all running the gamut from light and floral to dark and toasty, with some seasonal offerings thrown in to keep things interesting.
The tasting room offers a vibe that's an appealing cross between city chic and ski-lodge comfort. Located on Raymond Avenue in St. Paul, it's both visible and accessible, and a popular stop for bus tours.
Blackstack Brewing
This family-owned and -operated St. Paul brewhouse gets consistently high marks from visitors, especially the hipster crowd.
There are about 10 beers on tap, most of which can be purchased by the growler. At least one food truck can usually be found parked outside; check the brewery's website for the schedule.
Dangerous Man Brewing
Dangerous Man Brewing is often thought of one of Minneapolis' best breweries due to it's fun atmosphere and attitude.
This hot spot features 16 beers on tap, but the seating capacity is relatively limited. They don't take reservations, so be sure to turn up early to ensure a spot at the lively bar. Fortunately, the growler shop keeps similar hours, so you can always grab a few servings to go.
If the tangerine lassi sour is available, it's a can't-miss. Dangerous Man also offers a monthly cheese program with suggested beer pairings.
Number 12 Cider
Cider enthusiasts will definitely appreciate a stop at this airy and inviting taproom, located in the Warehouse District.
No fewer than nine ciders are available on tap, and Number 12 offers two flight samplings—one with a dry flavor profile, one on the sweeter side. Just outside the cider house, Little Tomato Pizza serves up wood-fired specialty pies and flatbreads.
First Draft
Last but not least on our list of the best breweries in Minneapolis is Frist Draft Brewery.
First Draft's Minneapolis location is situated right smack-dab in the middle of the North Loop district, close to Target Field. The stellar bar staff sometimes allows curious patrons to sample several flavors without paying for a full flight, and the menu is limited but well-crafted (with the grilled cheese taking this humble dish to a whole different level).
It looks somewhat industrial from the outside, but don't be fooled by appearances—First Draft serves up a convivial and welcoming atmosphere, as well as a whopping 50 draft lines.
Looking For More Great Breweries?
Interested in trying brewing yourself? Check out our post on Lazy Homebrewing, the easiest way to get started brewing beer.
')}